Discovering New Sports: Water Polo
Usually, when one thinks about aquatic sports, swim comes to mind; however, there's another activity that falls into this category: water polo. In the simplest terms, water polo is a combination of soccer and basketball, just in the water. During a game, two teams compete against each other to see who can get the highest score. To score, the player needs to swim up to the goal on the opposite team's side and throw the ball into the net. 
Water polo requires a wide variety of techniques which allows players of all different skill sets the ability to succeed. During season, the practices tend to focus on the drills and plays used during a game. These can range from defensive to offensive strategies depending on what the coach deems the most important. The season is widely considered to be the most exhilarating and important time of year to these players. At the end of the season, they participate in the most important tournament of the year, known as CIF. To qualify for CIF, they must win a series of games in their league, winning each bracket they play. These particular teams may include local schools such as Edison and Marina High School, or it may include those that are farther away like Los Alamitos High School (depending on what bracket they're placed in). After winning league, they continue with their season until the month concludes. That's when CIF start. 
The whole process is similar to other championships such as the World Series for baseball, and the Superbowl for football. Each team plays a round of games, and to progress, they must win each match and get as far as possible. Just like any other tournament, there are the quarterfinals, semifinals, and finals; the winners are then named the champions.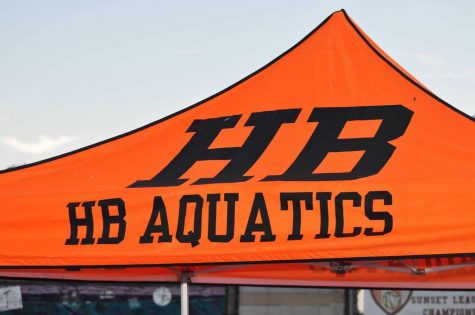 Thanks to the heavy emphasis on teamwork, water polo is a great way to get to know other people and strengthen bonds . Like the large majority of sports, water polo usually has three teams, Varsity, Junior Varsity, and Frosh, depending on the amount of players available.
Even though joining a high school sport might seem all sunshine and rainbows, that unfortunately, is not the case. Like any extracurricular activity, the sport takes serious commitment, which demands time management skills from players. During season, practice may last anywhere from 2-3 hours. They also have more frequent games, some of which require the team to travel to other pools to play, also known as away games.
Then, there is the physical side of things. Even though water polo is unique in comparison to other sports, it does not mean that it is easy. It is high contact and aggressive. During a game, people may grab and pull on suits (this mostly occurs in girl's water polo, due to the larger one piece suits), punch, kick, or grab caps. During practice, players learn to retaliate against these physical shenanigans, and referees do their best to keep these behaviors in check. Since the sport takes place in a pool, being able to water navigate quickly is absolutely necessary. Players need to keep up with or be faster than the opponents that they will play over the season. They get the opportunity to build up their endurance and speed during the conditioning days of practice. Being physically fit is often seen as a result of playing water polo, but it is beneficial to at least be somewhat fit before joining; however, this isn't limited to just the typical things that fitness entails, such as running speed or the ability to lift weights, but also swimming capabilities. Preseason is the time that the teams usually work on dry land routines and spend a certain amount of time in the gym. Furthermore, hand-eye-coordination is also important to learn; players are only allowed to touch and throw the ball with one hand, and need to keep themselves afloat using their legs. However, with high competition comes great satisfaction. There is nothing better than beating the other player down the pool and scoring a goal on them.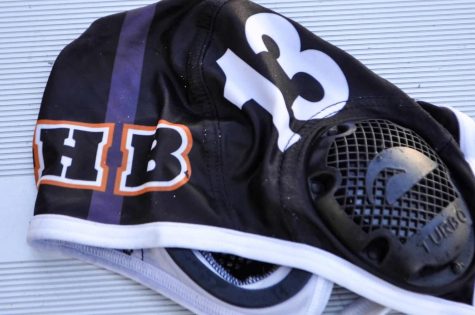 Water polo is an exhilarating and interesting sport. It requires quite a bit of hard work and dedication. The aggression and competitiveness may scare new players off, however, if anyone is willing to put in all of the effort required, then they should definitely check out the teams here at Huntington Beach High School. The next home game is on Tuesday, October 15th 5-7pm. The boy's Varsity will be playing OLU high school.