How Hurricane Dorian affected the Bahamas
August 24th, 2019: the day that the people of the Central Atlantic awoke to learn that Hurricane Dorian was forming and heading towards them. Many in Florida believed the storm was about to hit them, prompting them to prepare for an evacuation. "Given that this was my first real experience at a possible big hurricane, I was watching what others were grabbing and thinking to myself "they've been through this before," said Sandi Johnston, a local resident in Orlando, Florida. "Irma hit Florida last year and [my husband] and I were there for that. It wasn't until Saturday when [my husband] and I went out to grab some last minute items that I thought maybe we weren't prepared at all."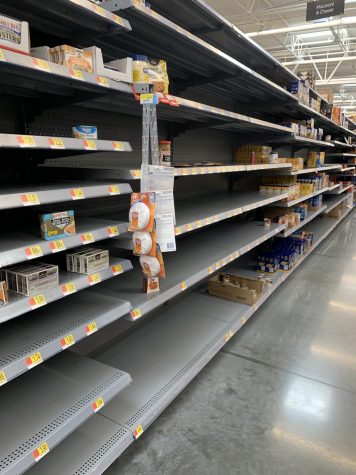 This storm may have not hit Florida, but it did change shifts for a new target, the Bahamas. The National Hurricane Center delivered an official warning at 5 a.m. on August 25th, stating that the government of Barbados sent out an official "Tropical Storm Watch," meaning that tropical storm conditions are possible within the area, generally within 48 hours. At 2 a.m the following day, the National Hurricane Center announced that the storm was coming even closer and issued warnings to St. Lucia, St. Vincent, the Grenadines and Dominica, all island countries near where the storm formed.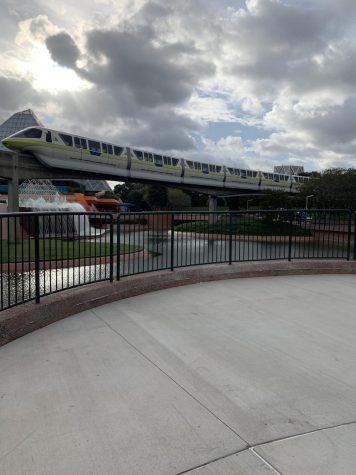 On September 1st, Hurricane Dorian finally hit the Bahamas, and the National Hurricane Center released an "Official Warning in effect for [the] Northwestern Bahamas excluding Andros Islands." 
It was reported as a "Category 5" hurricane, destroying almost everything in its path. Even though Dorian was in the Bahamas, the National Hurricane Center was still suggesting that the people on Florida's Coast should be on high alert. Dorian brought high winds and rain to the Abacos Islands and arrived on the central Grand Bahama Island later on during the day. Days following, Dorian began to move over to North Carolina, but officially died out somewhere near Massachusetts around September 6th. 
The United Nations estimated more than 13,000 houses have been destroyed and noted that, "at least 43 deaths and more than 2,000 people are still missing." The United Nations has been working with the British Royal Navy, U.S Coast Guard, and many more to make a rescue mission to the people of the Bahamas. They are also working with the Bahamian National Emergency Management Agency to support the area during the crisis. 
There are many ways people may assist in Bahama's recover and restore what they have lost. One way to help is to donate to places such as the Red Cross, who are currently working with the UN and other organizations to help the Bahamas. Donations can be made through cash, card, by mail, or over the phone at 1-800-RED-CROSS. One can also donate to the National Association of the Bahamas, a non-profit organization run by volunteers and partnerships working to help improve life after Dorian. They accept contributions through their relief fund, as well as drop-off locations, where supplies, food, and water are welcomed. Learn more information at https://www.nabmiami.org/.