Hand-Crafted at Huntington Beach High School 
Here at Huntington Beach High School, a variety of talented students create their own works of art. These range from jewelry, t-shirts, tote bags, and paintings. Some students simply make these items for personal pleasure, while others do it to make a profit. We interviewed a few students at Huntington Beach High School about the development of their business and how their creative journey started.  
Ocean Lee (@oceanlee___)
Q: How did you start your business? 
A: Like all local artists, I kind of just did it. For a long time, I've wanted to start a business for myself because clothing and visual arts has been apart of my life since I was young. 
Q: Is there any inspiration behind your work? 
A: A lot of my inspiration comes from music and my background. I was born in Osaka, Japan and raised by my mom and dad who were both a part of the creative industry. My dad is a clothing designer and has become very well known in the streetwear scene for creating six shirts under his name, Invisible Man. My Japanese background and dad have really pushed me to greater heights and inspire me to create more and more art.  
Q:  Why did you choose your art style?  
A: I choose my design because it's kind of dark, but also light-hearted. I love a lot of simplistic designs that are also detailed. Being simplistic isn't a bad thing! If you're doing what you do and enjoying it then keep going!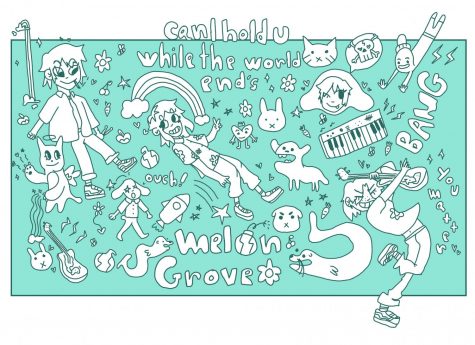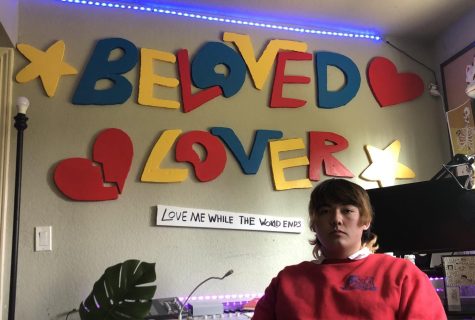 Kate Meschuck (@katemeschuck)
Q: What was your goal when you first started this?
A: I wanted to have a new hobby, so I started making earrings at camp in the summer of 2018. I ended up really enjoying it and started to sell them a month later. 
Q: How well do your sales do?
A: My sales do pretty well, most people end up buying two or more earrings from me because they are quite inexpensive ($5).
Q: Why did you choose this specific art form?
A: I chose to make earrings because I saw my camp counselor making them and because I also enjoy arts and crafts. 
Q: What is the best part about doing this?
A: The best part about this is to see someone's face when I bring them their earrings. I also love the creative aspect of earrings, as you can use beads and charms to create different things.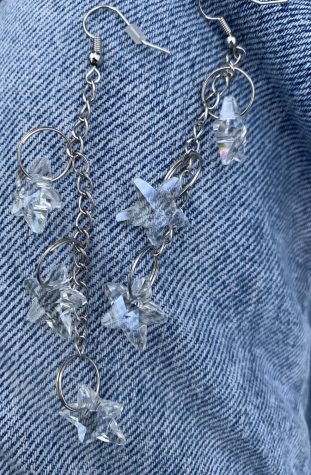 Charlotte Castagna (@nutgurl_) 
Q: How did you come up with your design?
A: Essentially I drew the face one day and really liked it. I tested several different captions, but "hey suga" was perfect. I thought using secondary colors (purple, green, and orange) would look weird and funky. I also decided to use brown as my outline because it is not as harsh as black. 
Q: Why did you start selling your art?
A: I started selling my art because I thought it was a cool opportunity to share my creations with my friends. I also was persuaded by many people who said they were willing to buy anything I make. 
Q: Will you continue this in the future?
A: I will definitely consider selling my art because it's very rewarding and fun!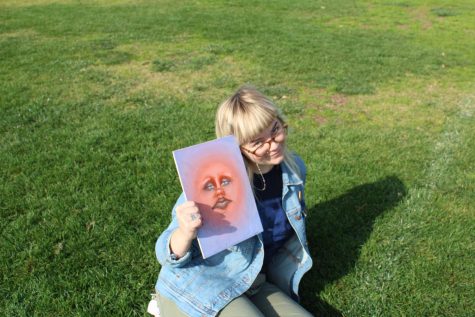 Drew Delallana (@drew.nicoleee)
Q: What was your inspiration behind your work?
A: I saw a lot of people selling these cute earrings around, but they were all so expensive and they weren't selling them by the pair. After seeing that, I decided to make them myself! 
Q: Would you continue this in the future?
A: Most likely. It makes a lot of money, but it's a lot more work than people think. Currently, I'm only selling at the school, but since I know a lot of people who don't go to this school, I've been asked to go online. I probably won't do that because it takes a lot of work because I would have to do the shipping and packaging. This is very difficult, especially trying to keep up with APA and school activities.
Q: Did you originally start this to make a profit or for fun?
A: At first I started it for fun, but I realized that I had made a good amount of money off of it so I continued creating jewelry.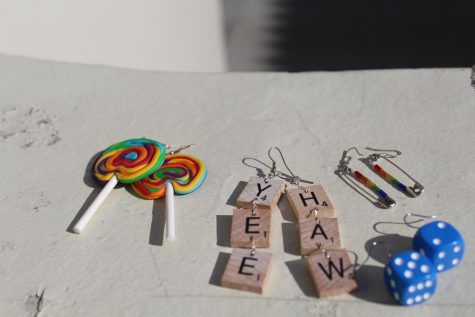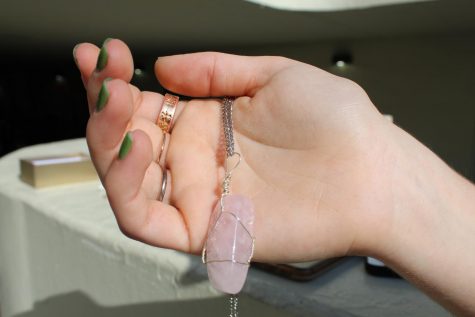 Ella Johnson (@grandmasthreads.shop) 
Q: Why did you start your business? 
A: In 7th grade, I found out what Depop was so I made an account and didn't start selling clothes until 8th grade. I started thrifting around that time and a lot of it was trial and error so most of it I didn't wear. I thought I would start selling the vintage collection as the years went on. I sold a lot in my freshman year and grew followers and a good amount of reviews on Depop, so I quickly made an Instagram account called Grandma's Threads Closet, (@grandmasthreads.shop) where I sold clothes directly to people in the area. I've always been super into art so I started painting my designs on jeans and people bought custom jeans and clothing from me. During the end of my sophomore year my art teacher, Mr. Harward, took an interest in my business and taught me how to screenprint on clothing which overall really started my brand. I would draw anything that would come to my mind and put it on hoodies or pants I have several sayings that I like to put on my designs such as "Grandmas Threads," which is my Instagram name. My cousin came up with this name in middle school when I would take clothes from my grandma's closet and trade it with my cousins. I would also put "groove is in da heart," which is from a song by the 90s band, Deee-lite.
Q: Is there any inspiration behind your design? 
A: I get inspiration from everything, but mostly I just think of anything that comes to mind. I love drawing funky people and bugs are one of my favorite things to draw. My friends and this beautiful world inspire me daily. 
Q: Is your business serious? Will you continue it in the future? 
A: My business is serious to me, and I want to do this as a career. I want to be able to inspire people and have people be excited about getting dressed in the morning, but at the same time I never take life too seriously and whatever happens, happens.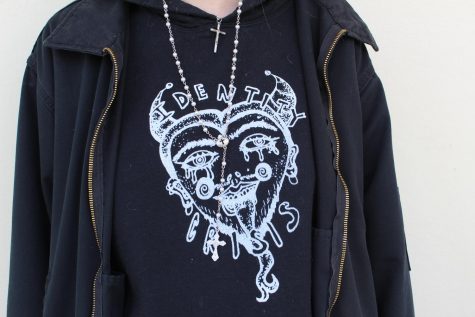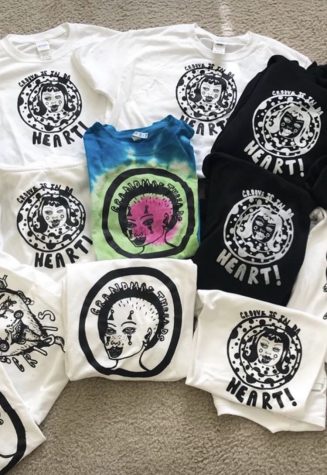 These are just a few of the creative artists at Huntington Beach High School. These students create original and innovative art pieces to express themselves and make money. Some showcase their artistic artwork through social media (as linked above), while some others simply enjoy it as a hobby. As their business expands, the creators are more and more able to express themselves.