It's Not Just Kick and Chase!
The Huntington Beach High School Girls Soccer Program had its senior night on January 28, 2020. Friends, families, and teammates all came out to support the senior girls as they were about to play their last at home soccer game. Their dedication to the sport is enough to make one wonder, what does soccer mean to them?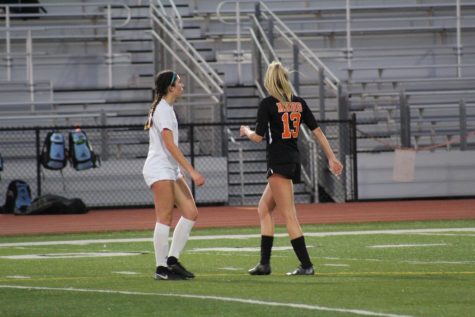 Soccer is a very popular sport. 240 million people all over the world play soccer including the young students here at Huntington Beach High School. Known to be created about 2,000 years ago in China and Greece, the sport later evolved in England to become a cheerful sport that is well known and loved today. Soccer is not only fun and exciting, but it is also known to help one's health benefits.  
Health benefits of soccer include an increase in bone muscle, built strength throughout the whole body, and overall, improved reaction times due to frequent walking, running, and sprinting. Soccer has also been known to build and teach coordination, increase one's self-esteem, and reduce stress. According to the Journal of Sports, Science and Medicine, people who play team sports are less likely to suffer from mental illness compared to people who play individual sports.
Another great element of soccer is the team aspect. The friendships and memories that one can make along the way are what people often say make the sport especially enjoyable.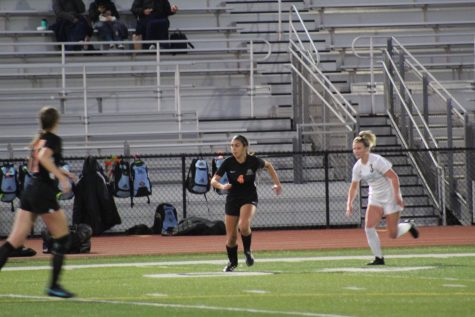 A survey for the Huntington Beach High School senior soccer girls was conducted to discover the impact that soccer has had on each of their lives. When asked, "What was your favorite memory while playing high school soccer?" multiple responses reminisced on the trips that players took together for soccer as a team.  Varsity senior, Hannah Armendariz, expressed how she "loved going to Fresno in a party bus with all of the girls and then laughing while all of the coaches got up and danced with us after the win!"
Varsity senior, Gabriella Rizzo, described how she "[took out] the new incoming varsity players [to] Bagel Mania." Many of the girls had the same responses all surrounded by the idea of them spending time with each other. They will remember these experiences while they continue in their adult lives. These events were created thanks to the Huntington Beach Girl Soccer Program and the dedication that these girls have for the sport.
When asked, "has high school soccer had an impact on the friends you have today?" Responses included exclamations from Rizzo who said, "Yes totally! The program really helped us bond and we're all super close," and Armendariz said, "Yes, 100% my best friend and I met through high school soccer [and] I am super close with all the other seniors too." A NAYS blog, a website focused on young athletes and sportsmanship, states that friendships make a lasting impact when related to a similar or shared sport. "When kids feel accepted by their peers, they report higher self-esteem [and] enjoy[ment]." 
The last question that they were given was: "What did high school soccer teach you?" Rizzo explained how she "… learned so much about finding the good in every situation and it taught [her] how to be a better role model." Summer Stewart said "… you have to work hard for each other."
Soccer is a sport that has taught not just the young women of Huntington Beach High School how to work as a team and improve their physical endurance, but, it has also taught them to be leaders.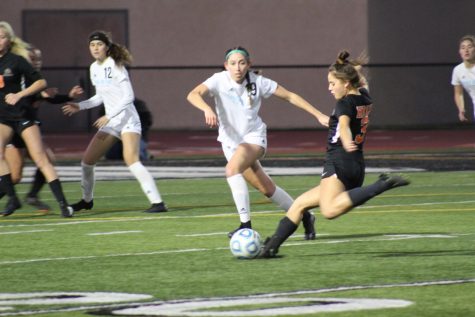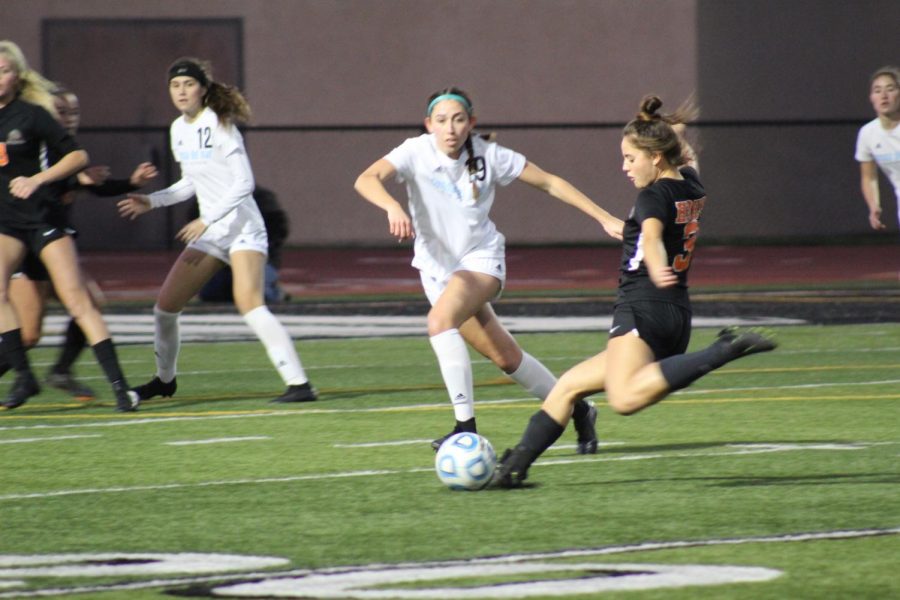 Thank you, Huntington Beach Soccer program for leading the senior girls of 2020 to where they are today. To the senior players of 2020 about to go to college, whether your future involves soccer or not, have fun and we all wish you the best of luck! 
"The only way to win is as a team. Football is not about one or two or three-star players." —Pelé