Fun Activities To Do While in Quarantine
On March 13th, 2020, Huntington Beach High School students, teachers, and families received the official email that schools would be closed from March 13th to March 27th due to COVID-19. Since then, the date has changed multiple times throughout March, and now, students and teachers will not step foot on campus for the rest of the school year. Like so many other cities in California, Huntington Beach was placed under quarantine in order to minimize the number of people with the virus and reduce its spread. Now, with so much time inside, many are struggling to fill their daily schedules with fun activities to do from home. For students, teachers, or parents who need to do something entertaining for the rest of quarantine, here is a list of hobbies and activities you can do at home. 
1. Paint or Draw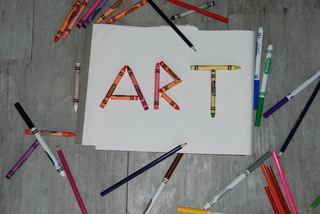 Quarantine is the perfect time to let your creative colors fly. Art is a fun way to fill your day, and there are so many different ways to express yourself. You can draw with colored pencils, pens, and markers; or you can grab a paintbrush, buy supplies from Amazon, and start painting with oil, acrylic, or watercolor paints. Doing art is not only a great way to pass the time, but it is also very beneficial to your overall health. The Healing Power of Art and Artist states that art can help improve "motor skills, creativity, and [can] improv[e] emotional balance." 
2. Baking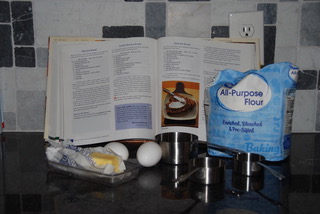 Although baking may seem like a mess, it can be a fun and delicious activity for you to do with the whole family. If you have the right ingredients, you can bake anything from banana bread, cake, brownies, cookies and so much more. "Over quarantine, I have made banana bread and delicious blueberry waffles," said Emily Leahy, a student at Huntington Beach High School. She also said, "If your delicious treat does not come out perfect then just try again!" We all have plenty of time to try some new recipes.
3. Read!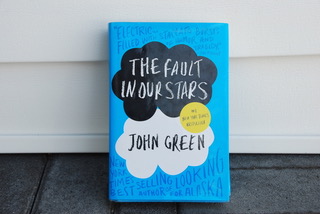 If you wish to escape the reality of being trapped inside your house, then escape into the adventures of a book. From mystery, fiction, fantasy, adventure, and coming-of-age stories, there are so many different genres to fit everyone's interest. Reading allows people to have new ideas and is a quick and easy way to spend time. "Before quarantine, I enjoyed reading, but never had the time. However, now I have the time to enjoy books once again," said Samantha Capalbo, a sophomore at Huntington Beach High School.
Here is a list from National Public Radio for Top 100 Book for teens to read: https://www.npr.org/2012/08/07/157795366/your-favorites-100-best-ever-teen-novels
4. Catch up on Movies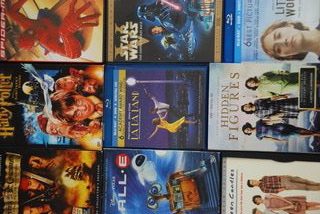 Due to COVID-19, movie theaters across the country have closed for the safety of the people; however, this does not mean that movies will not come out to the public because of this. Streaming channels, such as Netflix and Hulu, are releasing films early due to this extreme time. Universal Studios agrees, stating that "the company felt that now was the right time to provide this option in the home as well as the theatres." Now, anyone with a subscription can watch all different types of movies like Parasite on Hulu, Onward on Disney Plus, and The Invisible Man on Prime Video. 
5. Journaling
During this pandemic, everyone is stuck inside with their own thoughts. Writing down your thoughts is super beneficial emotionally and physically. Journaling does not only help your writing skills, but can also improve your mental health. Positive Psychology states, "it can help you clear your head and even buffer or reduce the effect of mental illness!" 
6. Clean! 
At first, cleaning does not sound like fun, but the benefits outweigh the drawbacks, and especially during COVID-19, everyone wants to stay safe and healthy. An article by Health Enews explains that cleaning your house or bedroom can "lower stress levels," "reduce allergies," and "lessen the spread of germs." So put on some music and start cleaning! 
During this historical event, everyone should keep each other safe and be supportive. Just because we have to social distance, does not mean we cannot be there for each other. These activities do not have to be done alone and can be done over FaceTime, Zoom, and just about any kind of video chat with friends and family. Stay strong Huntington Beach!