Avatar Studios Takes the Stage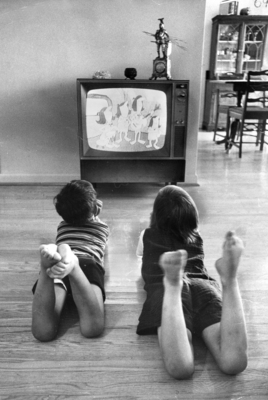 Avatar: The Last Airbender, a popular family animated series, has recently announced grand news to their public audience. 
Nickelodeon first premiered Avatar: The Last Airbender at the beginning of 2005 and the production successfully continued until the end of 2008 with three complete seasons. Although many fans had to say goodbye to the relatable characters and cast, it seems to fans as though the Avatar story remains incomplete, even after 19 years. 
On February 24, it was announced that Nickelodeon would be collaborating and working alongside the Avatar creators, Michael DiMartino and Bryan Konietzko, in hopes of launching the official Avatar Studios. 
After DiMartino and Konietzko had multiple creative issues while working alongside Netflix in hopes of producing a Live-Action version of the animated series, the creators walked away. This conflict, however, brought Nickelodeon's animated president, Ramsey Naito, back together with DiMartino and Konietzko. 
Nickelodeon and Paramount will take charge of the production in order to develop Avatar's "franchise [while expanding their] storytelling on a vast scale." Konietzko and DiMartino said that, in comparison to Netflix, Naito, "from the start, [has] supported [their] ambitious plans and [have] created a positive, proactive environment for [the franchise]."
"We are excited to be back at Nickelodeon where Avatar began, doing what we do best in the biggest way possible," Konietzko and DiMartino said.
Following Wednesday's announcement, Avatar fans have begun to cheer for a new era of content and laughter. Amanda Baggetta, a junior at Coast High School and an admirer of the series said, "I'm super excited about the upcoming Avatar series and movie that [their new] studios are producing."
As of now, Avatar Studios has provided information following an animated film, welcoming the Avatar series back into the world. They stated that, at the beginning of this following year (2021), production will begin, leading many to believe that the film will arrive late this year or in the beginning of 2022. 
Nonetheless, Avatar Studios has an immense amount of content to produce due to the creation of The Avatar: The Last Airbender, graphic comics that were written and illustrated by Gene Buen Yang in December of 2012. It has not been confirmed that this is the storyline Nickelodeon will follow, but Baggetta hopes "that they [in fact], base it off the comics and make a series on Kyoshi, it would be amazing to see more of her backstory." 
Although this news has brought many fans a shimmer of excitement throughout their current unprecedented lives, two questions still remain: How will Netflix react to their new competition within the Avatar world, and will Avatar Studios truly be a success?