A Time Scaring Women
*Trigger Warning: This article contains sensitive subjects such as sexual assault and abduction.*
As of recently, there has been a growing amount of women's rights activism and acknowledgment worldwide since the death of Sarah Everard, a female from the UK. Her disappearance was recognized after not being seen past late in the evening leaving a friend's house, on March 3, 2021 at 9:00 p.m. She was walking and talking on the phone with her boyfriend on her way home. The next day, she was supposed to meet him for an afternoon lunch on March 4, 2021. She did not communicate with him after abruptly ending the phone call the previous night, as well as not appearing at their planned lunch, so he reported her disappearance to authorities. Later, on March 10, 2021, she was declared dead at the age of 33 when her remains were then recovered in the woodland near Ashford, Kent. "[Everard's death was] shocking and deeply disturbing," said Nick Ephgrave, the Metropolitan Police Assistant Commissioner working on Everard's case. London's Metropolitan Police have since charged their suspect, one of their own, officer Wayne Couzens with kidnapping and murder on March 12, 2021. 
The murder vehicle was spotted by a dashcam of a nearby motorist at location Everard was last seen. The vehicle was linked to the same one Couzens utilized, as he was working a shift at the American Embassy in Nine Elms, southwest London, until 8:00 p.m. He was also unknowingly taken to a hospital later into the evening for a sustained head injury.
Regardless of the situation not occurring on American soil, the turmoil has been noted by women in the U.S., and a global conversation on the topic of female safety, misogyny, and sexual harassment has been the aftereffect. As time has progressed, women actively have been sharing their perspectives on kidnapping and harassment consistencies, and are frustrated with the uneventful progress. Wayne Couzens, the individual in question, was not brought into custody until days after Everard's incident was reported. Therefore, this raised concerns about the persecution process. 
Couzens is facing other charges for that night that are still being determined, but these charges are suspected to include sexual assault, rape, or abduction in addition to his murder and kidnapping charges. His trial date is estimated to occur between July and October 2021, but a specific date is yet to be announced but Everard's death is still an open investigation.
The women's safety emergency is apparent, and females believe a large part of alleviating these detrimental instances includes men taking initiative towards concluding it. 60% of women stated that they avoid going out at certain times of the day to avoid forms of harassment, as globally 78% of kidnapping victims are women and 22% are men. In public settings for those who have and have not been harassed, women are easily fearful of others, as women feel predominantly targeted more than men. There is an unhealthy mentality in worldwide societies exploiting women on the objective that they are insignificant in comparison to men, a result of deeply rooted misogyny and sexism. Some steps essential in helping conclude this emergency encompasses listening to victims, spreading awareness, helping those you notice in uncomfortable settings, and doing your own proper research individually to gather knowledge on what you could contribute to victims.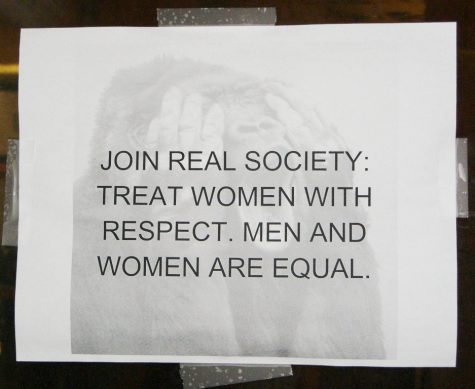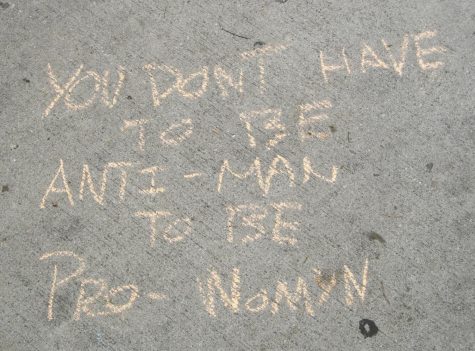 As such, an alarming UN Women document was recently published, reporting that 97% of UK women will be sexually harassed within the ages 18-24. Contrastingly, here in the United States, every 73 seconds an American is sexually harassed. 995 out of 1000 or 99% of American sexual assault perpetrators face no consequences for their cataclysmic behaviors. This outrage leads further, as 46 out of 1000 or 0.046% of reports lead to proper arrest, 0.005% of cases lead to a felony sentence, and 0.0046% of rapists are incarcerated. 
 "Women [are] so uncomfortable in public because they know how high their chances are of becoming part of the statistics… the number of times that I've been sexually harassed couldn't even be counted by the fingers on my hands," said a sixteen-year-old source, a Huntington Beach resident preferring to remain anonymous. Forms of sexual abuse are extremely common, as  in the United States, one in six women are expected to subjected to an attempted or successful rape.
"I think something really important for everyone to realize is that this is not political or something helping a feminist agenda this is a humanity problem. This is something so simply fundamentally wrong that it should be so easily understandable that we raise awareness about it and speak up and fight for change. This is not just a women's issue it is a world one," said the anonymous source. "I'm absolutely terrified because [Everard] was doing everything right to make sure it wouldn't happen, and it still did," they added.
"People should understand how to educate their children on how to simply respect others' space, body, emotions, etc. That should be taught, I shouldn't be taught how to effectively hold car keys in my hands to stab someone if they approach me inappropriately," the anonymous source then repeated. Another predominantly alarming result of violence against women is the #Metoo movement seen on social media. Some have become so helpless that women are hoping to help others publicly by sharing their stories, advice, self-defense techniques, and the creation of creative self-defense products are now being manufactured. Products similar to disguised tasers, mock lipstick knives, miniature pepper spray lighters, and many more are being bought by women in an effort to feel safer when in unknown settings. 
In essence, sexual assault and harassment awareness needs to expand and receive acknowledgment for its severity and detrimental effects. To conclusively make progress, we must collaborate with others, both women and men, in order to uplift victims sharing their experiences.