The Fashion Staple of Summer 2021: Beads!
A hot summer's day. Poolside. An icy drink perspires in your hand.  Your eyes are closed behind a pair of sunglasses to soften the blow of the blistering heat.  Your skin is glistening, sun-screened, and sun-kissed. A gorgeous beaded necklace hangs around your neck to match the outfit you've selected. 
This could be a glimpse directly into your future. Summer is approaching, and the hottest trend right now is handmade, beaded jewelry for both celebrities and everyday individuals. Everyone is obsessed, and small Instagram shops are taking off, gaining thousands of followers practically overnight. 
The revival of these beads likely comes from the renewed interest in 90's fashion trends, characterized by colorful, plastic, over-the-top jewelry for your neck, wrists, or even your waist. Today's world is no stranger to revived 90's fashion trends: we've seen the comeback of claw clips, high-waisted jeans, velvet slip dresses, plaid skirts with matching blazers, and so much more. It's no shock; people live for nostalgia and revamps of former trends. These old-new trends are promoted most often by celebrities, and everyone wants to look like, dress like, and essentially emulate the famous people they admire, which skyrockets the popularity of upcoming fashion statements.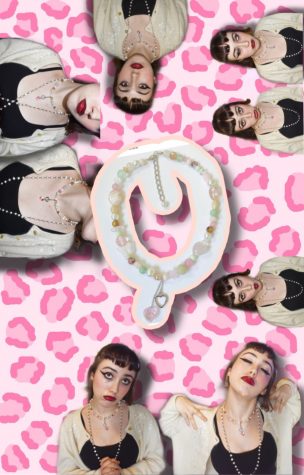 The pandemic no doubt had a hand in handmade beads blowing up. Many people lost their jobs and had to frantically scramble for alternate sources of income. For many, this meant sewing or crocheting clothes, creating new magazines, or making handcrafted jewelry to sell. Not to mention that many people reverted to other comforting interests to remind them of when the world was not plagued with a virus, like rekindling their love of the Twilight Saga (even Stephenie Meyer wrote another Twilight book in quarantine) or, of course, the chunky beads of the '90s. 
The nostalgia and wearability of these fresher takes on beaded jewelry makes them equally eye-catching as they are versatile. They can be dressed up or dressed down, layered, or worn alone, providing either an elegant addition or funky pop to any outfit base, and they're growing in popularity just in time for the summer.
The beads are worn by celebrities, regular teens, and everyone in between. These jewelry items bridge the gap between the famous and the not-so-famous like Juicy Couture did in the 2000s. These beads might be expensive for some, but they are on the more affordable side in comparison to the typical jewelry brands celebrities might sport on the daily such as Cartier, Chanel, or Tiffany's. Plus, these beads are noticeably unique—much like the Juicy tracksuits—and a perfect staple piece for any closet. Influential celebrities like Emma Chamberlain, Dua Lipa, Maddie Ziegler, Barbie Ferreira, and even Joe Jonas are sporting the jewelry brand Ian Charms, which has led brand founder Lisa Sahakian to gain a massive following in only a few short months. 
The good news is that, if you can't afford to splurge on handcrafted necklaces made by professionals, they're easy, fun, and extremely affordable to make yourself with some friends. You can buy beads and other jewelry-making materials from any craft store like Joann's or Michael's.  
It's safe to say that this summer is going to be accessory-centric, no matter who you are. So if you're looking for a summer shopping spree a little early, I interviewed two amazingly creative women with their own quickly growing jewelry businesses— Lisa Sahakian of Ian Charms and Alyna Leon Esparza of Scretly Pretty Shop— so you can stock up, shop small, and serve only the finest looks this summer.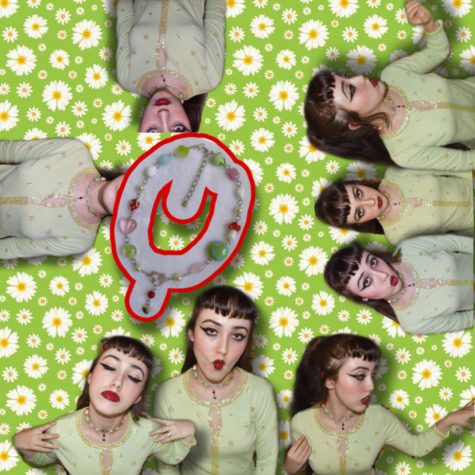 Interview with the Bead Girls themselves: 
Lisa (@iancharms) and Alyna (@scretlyprettyshop)! 
Question: Where did it all begin? How did you start your brand in the first place? Summarize your journey and how your art has grown and transformed.
Alyna: I love K-Pop! [One,] because of the music and [two,] because [of] the fashion and artistry! In K-Pop, they are constantly bringing old trends back and creating new ones…  I'd seen some of the artists I like wearing beaded jewelry and thought: wow, I love it. [I]t reminded me of beaded jewelry from the 90s/Y2K, but something was kinda missing. I knew I loved it, but I felt like I [could] make something a little better and fit for me, so I did! As a kid, I always loved crafting …  especially beaded jewelry kits, so it came pretty easy to me… once [I] posted a necklace I created, people loved it, so I decided to make it a business! 
Lisa: The brand pretty much started by accident! I had never made jewelry and honestly barely ever even wore it or owned many pieces. I wanted to buy my boyfriend a cool necklace and couldn't find anything special online, so I decided to make him one. The pieces I made for us got attention when I posted to my Instagram, and I started making for friends and then [my friends'] friends. From there it took on a life of its own and I actually became so busy that I was able to quit my full-time job.
Question: I would assume social media has had a large impact on exposure for your business. In what ways did you see yourself taking off because of the internet? Was it discouraging in the beginning when your shop was much smaller? How did you persist? 
Alyna: Yes, social media plays a huge [role] in my business, and initially I gained a following because I have a pretty significant amount of followers on my personal Instagram… [P]eople who followed me there followed me on my business account as well. After a while, my follower growth was quite stagnant, so I thought I should make a TikTok about it… [I] didn't really know what about, so I thought, "what does everyone on TikTok love… ZODIACS. So I made a video assigning my necklaces to zodiac signs, and it BLEW UP, [which] really helped my account grow, and I continue to post on there and gain followers and customers which I'm so grateful for.  
Lisa: I never felt discouraged by my small social media presence because I never thought it would become a full-time business or brand. It was never the intention and I'm still shocked it is.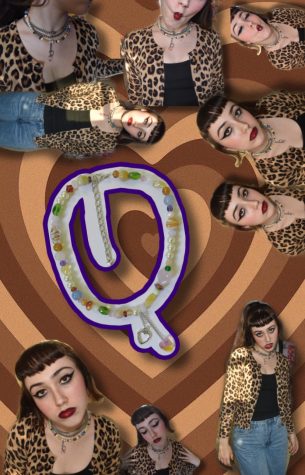 Question: What inspires you? Talk about your jewelry-making process and how your creations come to be! Who/what influences you?
Alyna: [S]o many things inspire me! I've always been an artist or a creative… and have done and worked with almost any medium of art you can think of, and I'm mostly inspired by music and anything and everything around me… [and] for my necklaces it's mostly the colors [that inspire me]. I often browse Pinterest looking for painting[s] or artwork that use color combos…  I would've never thought of, and those often inspire my work. Music makes you feel a certain way and based on that, I associate a song's feeling to colors, and that helps me a lot too! My main inspo is the very popular and EXTREMELY talented Aya Takano! The colors she uses are beautiful, and I love her!
Lisa: I'm influenced a lot by Frank Ocean, Wendy Williams, laser tag, and anything I honestly find funny!
Question: (Specifically for Lisa) I feel like your business is similar to Juicy Couture in that it bridges a gap between the celebrity world and the "normal" world since Anyone and Everyone is wearing Ian Charms. How is it working with famous people? What is it like seeing your work on a celebrity? How has this helped your business grow? Any more thoughts/comments on this idea? 
Lisa: Seeing my work on celebrities is still astonishing to me. Dua Lipa absolutely BLEW UP my brand and when I see her wear a piece now, I literally get just as excited as the very first time. Growing up in LA I think also gives me an advantage because I'm able to keep a super fun but professional relationship with celebrity clients. Ian Charms is truly for everyone but the branding is aimed and directed at the ideal customer: someone cool as f*** who doesn't take it to[o] seriously and can make fun of themselves.
Question: Describe the series of events from the initial idea to packaging the order to ship out to the customer. Is there anything unique to your process that you feel is worth sharing? (Examples: Do you listen to music? Share your Spotify! Do you take dance breaks? Do you need 4 coffees to get through the workday?) 
Alyna: The process of making a necklace usually starts with me listening to music and scrolling through Pinterest or [flipping through] my illustration books trying to find inspo, and once I do find that inspo I usually put on a true-crime podcast or YouTube video, so I won't feel so lonely as I create… usually with a matcha latte by my side and my dog watching me. As I work on creating a piece, it's kind of trial and error; it takes quite a while to make a necklace perfect in my eyes as I am a perfectionist and won't accept anything less from myself. Once I finally decide that the necklace is perfect, and I finish it, I take some pictures for my Instagram and figure out a price point for when I post it for sale, and that's usually based on both time and materials that I use! After that, I post it for sale, and it's always so exciting when someone purchases from me. It's like a burst of serotonin, and I will forever love and be grateful to those who purchase from me. Packaging is so fun to me– I usually pack at night while watching [Kdramas] with my mom, and I show her all that I've sold or created that day; she's my biggest supporter along with my older sister. While packaging, I wanna make sure that it's fun and cute for the customer so that they don't regret their purchase, and I add extras like candies and stickers so that it's a little surprise. I usually pray after I package them so that they don't get lost in the mail and that they make it safely to the client and send it off with love!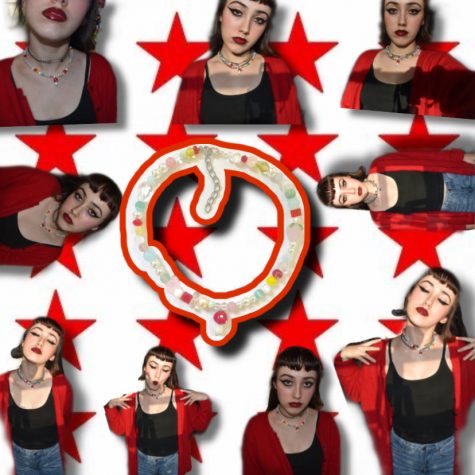 Lisa: In regards to my process- I honestly just create pieces that I think are cool and unique enough that I'd want to buy/wear them myself. It's supposed to make you do a triple take. The weirdest part of my process is [that] I watch a lot of chiropractor and pimple popping videos while I work. That or any reality TV. I used to work on reality TV and I live and breathe it. I also draw SO much inspiration from it.
Question: What are your goals? What does the future of your business look like? 
Alyna: My goal is to one day own a little shop! I'd like to have a small store where I not only sell my jewelry but [also] clothing, most likely vintage and thrifted items that I seek out myself for my customers and all at an affordable price. I don't think looking cute should be something that only people who make a lot of money should deserve. Maybe even have a small cafe in the store too! So people can drink and browse! I just want it to have a comfortable and cute environment, and I wanna be able to support myself while doing something I love!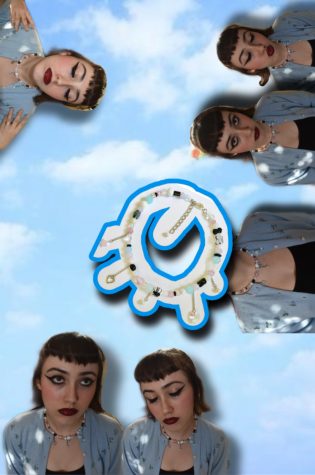 Lisa: My goal is to expand the brand while making sure it is always insanely unique and unable to duplicate.
Question: What do you do outside of work? What are some key bullets that make up your personality/interests? Tell me about yourself sans charms! 
Alyna: Outside of work, [I'm] usually with my dog or with my mom. I draw and paint, and I really enjoy listening to music or watching crime videos. I also am an avid watcher of K-Dramas, C-Dramas, and J-Dramas!! I've watched at least 100 series already. I enjoy shopping online and thrift shopping! I rarely shop at, like, department stores unless it's for, like, undergarments [or] shoes. I really have an addiction to buying shoes. I enjoy taking walks and laying on the ground just doing nothing; it's very therapeutic. 
Lisa: Outside of work I love film photography, I love being outside with my sweet boyfriend Max and our rescue dog HuaHua. I'm a true Taurus, so I get very hooked on the same foods and music for periods of time.
Question: How can people support you? Give websites, social media, etc. for me to include to spread awareness of your business! 
Alyna: People can support me by following me on this account @scretlyprettyshop on [Instagram] or on my Depop @alynal!! I'll also be opening my website soon, so please [keep] on the lookout for that. I also post TikToks on occasion about my jewelry @alynalion!!
Lisa: Socials are @iancharms on IG and TikTok, and [my] website is iancharms.com.