A September I Would Have Missed
Content Warning: The following article discusses sensitive topics related to mental health which may be triggering to some, including but not limited to suicide, mental illness, and self-harm. If you choose to proceed, please do so with caution and an open mind.
I was 11 years old when my parents sat me down and broke the news of their divorce, as though their constant, intense arguing had not been seeping through the crack under my door and into my bedroom for months. The news was no surprise, yet I was left grasping at straws for answers that nobody had. Their relationship was falling apart quicker than I could process, and I was desperately trying to figure out how they went from date nights and family vacations to fighting at Cheesecake Factory on my birthday. I tried to find the silver lining in the situation. Maybe next year, I'll have two birthdays and double the presents. The idea sounded decent until the facade faded away, revealing the reality of constantly switching between households, missing out on holidays, and being away from relatives. After my mom moved out, I was at a loss. I had absolutely no clue how to navigate the new living arrangement — weekends with Mom, weekdays with Dad — and I found myself leaving behind breadcrumbs of my identity at each home. As a Mexican-American, I was raised to value family; but now, mine was broken. I felt empty and it wasn't long before I started losing track of who I was.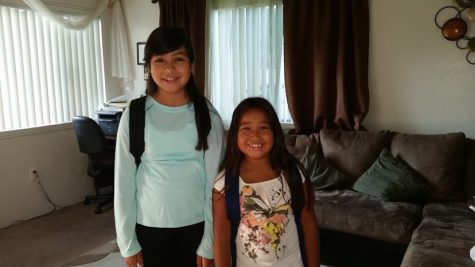 As a fifth-grader, I was just old enough to feel and understand the severity of the divorce, but too young to escape its detrimental effects. Since I was never given the space to properly process and heal in therapy, the divorce rendered me emotionally drained and unstable and left long-lasting impacts that I was forced to carry the weight of. The majority of my middle school years from 2015 to 2018 were spent having panic attacks by day and falling asleep on tear-drenched pillowcases by night. I often slipped into depressive episodes that would last for weeks to months at a time. I simply wasn't happy with life, no matter how hard I pretended to be. 
During the summer of 2018, just before the start of my freshman year, I became truly frustrated and angry with the way my brain worked. Despite the years since my parents had separated, I was still incredibly sad all the time and anxious at the mere idea of conflict. I couldn't figure out why it was taking me so long to get over the divorce, something that happens to about 50% of married couples in the United States. This period in time was a blur in my memory; before I knew it, the intense hatred and confusion fueled a self-harm addiction that I turned to whenever I craved a release from the pain of existing. The habit continued, and by late 2019, it had snowballed into active suicidal ideation — intense thoughts about suicide and death — that grew stronger by the day. Terrified to reach out for help and confused about where to even start, I suffered in silence until my junior year of high school.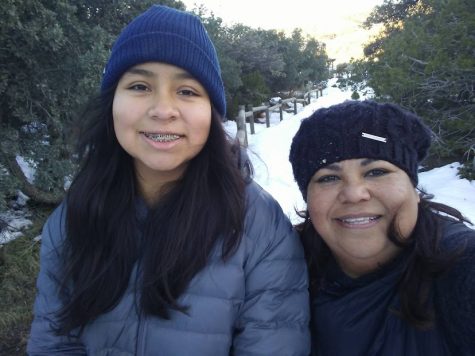 Following a dissociative episode and a severe panic attack in August of 2020, my mom took me to the emergency room. It was my first time seeking professional help for the emotions that had plagued me since childhood. Over the next eight months, I had gone through three therapists, three psychiatrists, various doses of medications, and made multiple trips back to the emergency room. I did cognitive behavioral therapy (CBT), dialectical behavioral therapy (DBT), exposure therapy, and art therapy. I tried breathing exercises, journaling, grounding, visualization, meditation, and countless more treatments and coping mechanisms all for what felt like a single, brief sigh of relief. I felt completely helpless, and this ultimately led me to two near-suicide attempts in late fall of 2020; both times, I was interrupted by my mom and sister tearing down our bathroom door after a friend I had texted in distress contacted my family. It was close to impossible for me to convince myself that the prospect of happiness was worth staying alive for.
After my near-attempts, I underwent an intensive outpatient program in which a team of clinicians assisted me and other teens also struggling with anxiety, depression, and/or suicidal thoughts. Following the completion of the program, which was helpful but only served as a temporary solution to a deep-rooted issue, I was referred to a new therapist who reassessed me. Six years after my parents split up, in the same living room haunted by the pain and regret of an almost successful marriage, I was diagnosed with post-traumatic stress disorder (commonly referred to as PTSD) via video call. Having been previously diagnosed with generalized anxiety disorder (GAD) and major depression by one therapist, and suspected to have obsessive-compulsive disorder (OCD) or borderline personality disorder (BPD) by another, I approached the new diagnosis with skepticism. 
PTSD occurs in people who have experienced or witnessed a traumatic event(s), such as war, abuse, sexual violence, natural disasters, or serious accidents. It can also manifest after the threat of death or harm. I felt that being a child of divorce was incomparable to the horrors experienced by veterans, survivors of abuse and sexual assault, victims of natural disasters, or people living in war-torn areas. It wasn't until I opened up about the events I witnessed leading up to the divorce that the pieces started to fit together. Trauma comes in varying levels of severity and impacts each individual differently. What I thought was a normal childhood was actually littered with stressors that catalyzed symptoms commonly associated with PTSD: flashbacks, nightmares, anxiety, depression, intrusive thoughts, memory loss, avoidance, hypervigilance, and derealization, amongst others.
For the first time, I had real answers that made sense. I was quite literally living within the walls of my trauma, constantly surrounded by triggers in the house that was once a home; it was no shock that I was caught up in the past and unable to progress. This new diagnosis lit a fire in me that I had not known before: the motivation and desire to get better. I was excited and finally beginning to feel hope for myself — until June 2021 taught me what my breaking point was.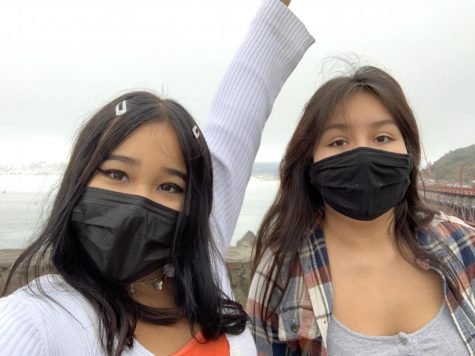 It was the end of my junior year and life suddenly piled up all at once. I was failing multiple classes, skipping medication, unable to get out of bed some days, eating and sleeping irregularly, feeling conflicted about my identity, and had little to no support system. My suicidal ideation spiraled into suicidal intent — thoughts about suicide with the intention of going through with it — and I began planning and preparations. At this point, however, I still had a sliver of hope left in me. I didn't necessarily want to die, though I struggled every day to stay alive. Due to the nature of PTSD, my ability to process and react to stressors was completely altered, so what would've been a minor inconvenience to someone else was a major setback for me. Conflict with friends and family, although not earth-shattering, triggered me during this time of vulnerability and is what ultimately pushed me off the edge. I decided I no longer wanted to keep fighting.
In the early morning hours of June 25th, 2021, completely distraught, disoriented, and dissociating, I purposefully ingested a dangerous combination of substances. Thinking I would never see daylight again, I woke up with nauseating dizziness, a pounding headache, and a sickening upset stomach. Whether it was a stroke of luck or other forces at work, I had not taken a fatal amount. I never told anyone the full extent of my actions, yet my intentions were clear. A phone call with my therapist determined that I was a danger to myself and needed to be taken to a hospital immediately. I was transported to the Children's Hospital of Orange County in a Lyft, not wanting to add a potentially expensive ambulance on top of the utter shock and confusion that my family was already facing as a result of what had unfolded. After speaking to countless doctors and nurses, filling out pages of paperwork, and laying exhausted and sick in the emergency room from noon to midnight, I was placed on a 72-hour hold and admitted to a mental health inpatient center where I would stay for almost a week.
The hospital was difficult, lonely, and unfamiliar. While the environment was comfortable and medical personnel were friendly and helpful, the perpetual feelings of isolation and existential dread loomed. Visitors were allowed, but only during certain hours of the day. When I did get the chance to see my family, though, I couldn't help but feel immense guilt for what I was putting them through.
As a result of being determined by doctors as a danger to oneself and/or others, patients are extremely restricted in the name of health and safety. Personal clothing couldn't be worn unless approved by staff first. Hand soap had to be requested for each use. Sleep was interrupted by nurses opening loud doors to check in every fifteen minutes. Windows to the outside world were scarce. Very quickly, I began pondering about what I would have missed if I had succeeded in my attempt; picking out an outfit every morning, my mom's taste in the Bath and Body Works soap, lying awake on a quiet evening knowing that I'll see the sun tomorrow. These everyday trivialities were now luxuries lost. I had not realized what a privilege it was to be alive and to be given a second chance at life.
After a multitude of meetings with social workers and psychiatrists and the development of an extensive safety plan for my parents to keep me safe back at home, I was discharged six days later. Despite the obstacles, the treatment I received was undeniably necessary and beneficial to my well-being. By no means was it a cure-all — the goal is to stabilize and discharge patients as quickly as reasonably possible — but it certainly saved my life.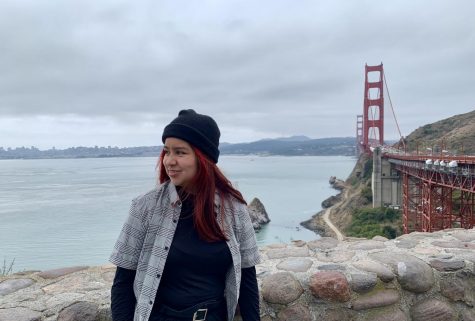 Although I survived, my actions undoubtedly took a toll on my loved ones. I deeply hurt friends and family around me. I knew I couldn't give up again — if not for them, at least for myself. I wasn't going to waste the second life I was given, knowing that so many other victims of suicide never got the opportunity to recover. After extensive conversations with my therapist and psychiatrist, we found a medication and dosage that worked for me and began eye movement desensitization and reprocessing therapy (EMDR), a treatment that goes beyond just talking about current problems and helps the brain properly process and cope with traumatic memories. This new plan was actually effective and for the first time, I could finally feel the years of work paying off. The power to heal was in me all along.
Only recently have I been able to say that I'm proud of myself and genuinely believe it. For most of my life, I couldn't even fathom myself making it past age 16. Now here I am, mere months away from turning 18, finally able to see a future for myself knowing that I'll make it there instead of wondering if I ever will. I am not cured; the weight of my trauma is something I continue to struggle with every day. PTSD has been all I've ever known for the past seven years — happiness is unfamiliar. Learning to embrace this growth and thrive as I enter adulthood is what my therapist and I have been working on lately. There is still a long road to recovery, but there is also so much life ahead of me and for once I actually want to live to see it. I have been self-harm-free for seven months. I am growing into who I want to be, reconnecting with myself, and becoming excited about life again.
Although my mental health journey thus far has been long, difficult, and characterized by frustration with the healthcare industry, I cannot deny that access to affordable treatment is a privilege in itself. Not to mention, the only reason I was able to get help was that I had a mom who listened and considered my mental health seriously. Far too often, people's struggles are disregarded until it's too late. No one should have to die for them to be believed. Mental health matters.
If you are considering suicide or know someone who is, please seek help right away by contacting a mental health professional, reaching out to a friend, or by referring to any of the free, confidential resources below. If you are in crisis and believe you may hurt yourself or attempt suicide, call 911 immediately or go to the nearest hospital if you can be transported safely. Suicide is not the answer. Be here tomorrow.
National Suicide Prevention Lifeline: 1-800-273-TALK (8255) for English, 1-888-628-9454 for Spanish
Crisis Text Line: Text HOME to 741741 for 24/7, anonymous, free crisis counseling
The Trevor Project's TrevorLifeline: 1-866-488-7386 or text START to 678-678
Trans Lifeline: 1-877-565-8860 (para español presiona el 2)
National Domestic Violence Hotline: 1-800-799-7233 or text LOVEIS to 22522
National Sexual Assault Hotline: 1-800-656-HOPE (4673) or Online Chat
Substance Abuse and Mental Health Services Administration (SAMHSA) National Helpline: 1-800-662-HELP (4357), TTY users call 1-800-487-4889
National Child Abuse Hotline: 1-800-4AChild (1-800-422-4453) or text 1-800-422-4453
Disaster Distress Helpline: Call or text 1-800-985-5990 (press 2 for Spanish)
Veteran's Crisis Line: 1-800-273-TALK (8255), then select 1, or Crisis Chat
Your donation will support the student journalists of Huntington Beach High School. Your contribution will allow us to cover our annual website hosting costs.
Thank you for supporting our program!