The Origins Of Christmas
December 25, 2021
Christmas is celebrated on December 25th as both a religious holiday and an annual worldwide tradition. The winter holiday includes customs like decorating Christmas trees, building gingerbread houses, and exchanging gifts. For people who practice Christianity, Christmas is a sacred, religious celebration of the anniversary of Jesus Christ's (the main figure in Christianity whose teachings are the structure of the religion) birth. Several people all around the world observe Christmas as a day of giving and spending time with the ones you love.
Many people view Christmas as the winter holiday where gifts are exchanged, Christmas trees are put up, and families are spending time together. But it originated from different cultures and evolved over time. The origins of Christmas come from Roman and Pagan cultures. Pagans were followers of a religion that worshiped many gods and goddesses. On December 25th, Roman cultures celebrated the birth of their sun god, Mithra; they celebrated this birth by hosting boisterous gatherings.
Another tradition in the month of December was the pagan tradition of lighting bonfires and candles to prevent darkness during this time of year. Both of these cultures incorporated each other's December traditions and practices into their own. As Christianity spread throughout Europe, the Pagan and Roman celebrations became a part of Christian customs. Followers of Christianity adapted the Pagan and Roman traditions into a celebration of their leader, Jesus Christ's date of birth. This is where the concept that Christmas is Jesus's birthday comes from.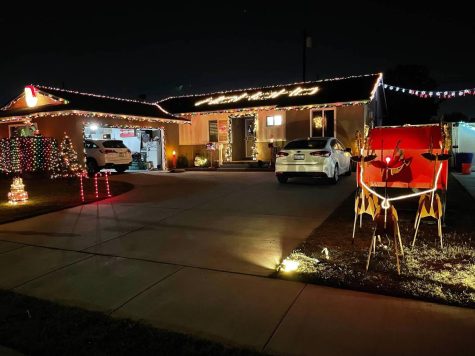 Another well-known Christmas custom is the idea of Saint Nicholas, more commonly known as Santa Claus. This custom originated from Christian cultures, instead of Roman or Pagan cultures. St. Nicholas was born in Southern Turkey around 280 A.D. He was a bishop, a member in a religious institution that holds authority, in the early Christian church. St. Nicholas faced harsh punishments and imprisonment for his religious beliefs. He is well known for his generosity towards others.
The most famous legend about St. Nicholas is that he saved three women from slavery by throwing gold through an open window in their home. St. Nicholas saved the girls from slavery by providing them with a dowry that they did not have before, so the daughters could get married. This legend began with the hanging of stockings by the fireplace during the holidays because the gold that was tossed through the window landed in a sock drying by the fireplace. Each year in December, children would hang stockings by the fireplace hoping that St. Nicholas would toss a gift inside. This was the start of a magical holiday tradition. As time went on, the idea of Saint Nicholas evolved throughout a variety of cultures and countries. 
Over the years, many Christmas traditions have changed over time. Several cultures such as Roman, Paganism, and Christianity are embedded in the Americanized Christmas tradition that we celebrate annually. No matter how December 25th is celebrated, it will always be a day of unity and giving.