In Memory Of Josh and Jeremy Page
Since Monday, March 7, the community of Huntington Beach has been mourning the tragic loss of two brothers, Josh and Jeremy Page. The two Edison high school students were involved in a fatal vehicle car crash between their Ford F-250 and a city-owned Chevy Silverado. Both boys were immediately transferred to the hospital after the accident, and the driver of the Chevy was reported as uninjured. Josh died in the hospital that morning and Jeremy was in a coma until he later passed away the next day. The authorities claimed that there seemed to be no drugs or alcohol involved in the crash. The cause of the crash continues to remain unannounced as the Irvine Police Department furthers its investigation.
Immediately after the crash, our community came together to support the loss of the two brothers and to pay respect to their families. A candle-lit vigil was arranged that night at Edison High School to grieve and to show remembrance. Hundreds of people attended the vigil and the night was quiet and respectful. Friends, family members, coaches, and even teachers, spoke about the brothers and reminisced on the memories they held with them. Before the vigil started, attendees were seen crying, giving hugs, and coming together as a community to support each other in this time of grief.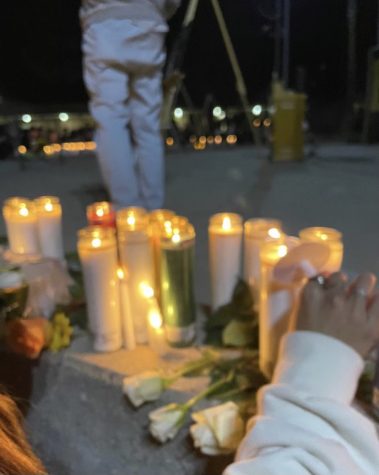 The vigil started at six and the first to speak was Josh's girlfriend, Rachel Arnold, a senior and softball player at HBHS. She spoke great things about her memories with Josh, and even though she was in tears, she pushed through to show the community how well-lived his life was. Arnold explained how Josh was planning on joining the Navy to become an underwater welder, how much he loved nature and just recently had been promoted to become an Eagle Scout, and most importantly how much he loved to inspire others through fitness. Arnold added, "Most of all, he would want you to go to a workout, he would want that more than anything. So sometime this week I better see everybody at YMCA doing a bench press because that was the Josh workout." 
Jeremy was also honored throughout the of the Vigil, even though he was still fighting for his life in the hospital that night. Similar to Josh, he shared of love of nature, football, and was a kind young man. Many friends of Jeremy spoke with great remarks about him as well. 
Since the crash, the community has continued to come together to help the family through this difficult time.  There is currently a go fund me for the Page family, which is has currently raised $154,510. This will be used for the cost of funeral expenses and any other costs. There is also a petition, created by HBHS junior Gina Cirstenelli, stating there needs to be a protected turn arrow on the intersection of Newland and Yorktown. This is for the purpose of ensuring that accidents, like the Page's and many others, never happen again.
Schools in HBUHSD including Huntington Beach, Marina, Fountain Valley and other elementary and middle schools wore Edison colors green and gold on Friday to show support for Edison and the Page family.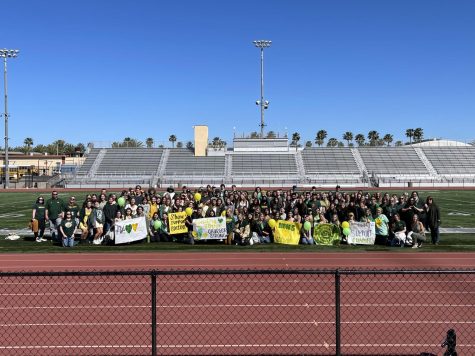 Please keep the Page family, Rachel Arnold, and Josh and Jeremy's friends in your thoughts and prayers. Showing your support through the petition or Go Fund Me would not only mean a lot to the Page family but to the community as a whole.