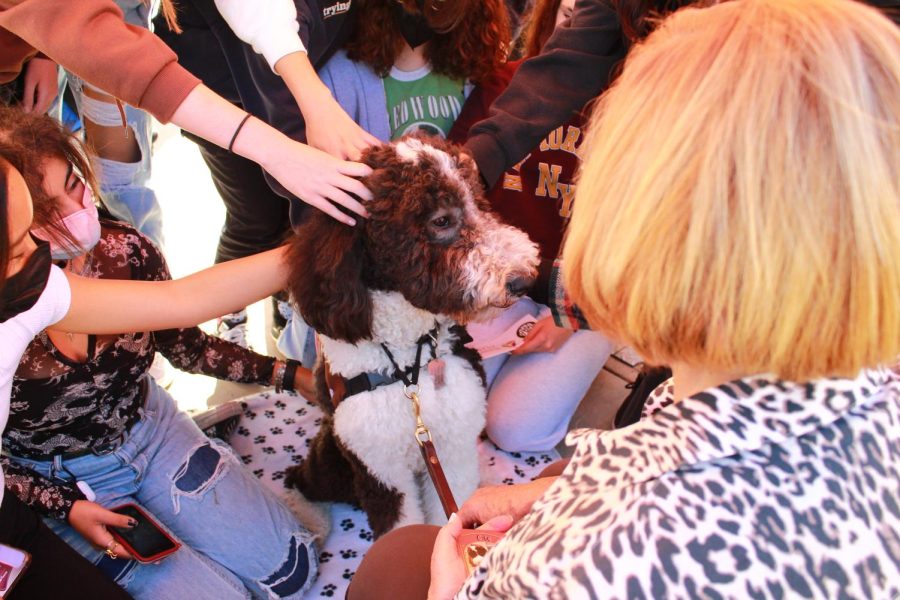 HBHS Bridges: Mental Health Awareness Campaign
May 18, 2022
School can be an extreme stressor, especially on top of the typical trials and tribulations of being a teenager. These issues are especially prevalent among Gen Z, who report unprecedented levels of anxiety, depression, and pressure from other stressors. As conversations around mental health have become more and more commonplace in recent years, students have seized the opportunity to provide support for their peers through a mental health awareness campaign organized by the Huntington Beach High School chapter of Bridges.
Bridges is a nationally-recognized youth leadership program in Orange County that was founded by OC Human Relations with the intent of fostering community and inter-group relations between students. The overarching objective of both the organization and the program is to cultivate a safe environment for people of all backgrounds, who deal with a wide variety of day-to-day struggles and lived experiences, to come together.
The HBHS Bridges' Mental Health Awareness Campaign has resulted in a series of activities all taking place over the course of February and March 2022. Although typically Bridges events last for one month only, the campaign was extended for the sake of all of the events they had scheduled.
"Last year was HBHS Bridges' first year of putting on the Mental Health Awareness campaign," states Vivian Bui, senior and president of the Bridges club at HBHS. "That year, we had lots of social media and Zoom workshops, so we wanted to take advantage of our ability to have more face-to-face interactions this year to educate students and staff on the importance of mental health and creating a positive, safe campus for all!"
Bridges kickstarted its campaign with a series of positivity posters plastered all around campus walls. Officially launching the campaign on February 16th, there were two virtual Zoom meetings: one hosted alongside the OC Department of Education and the other with HOAG. The goal of this part of the campaign was to not only provide those struggling with their mental health a safe space but also to place emphasis on physical health.
On February 18th, a yoga session was held on the lawn during lunch period. Students gathered around for a period of both exercise and mental relaxation. Yoga has many health benefits, both physical and mental. It can help with clarity of the mind as well as ease chronic stress symptoms, among many other things.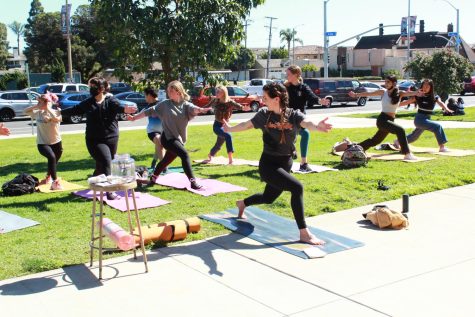 Therapy dogs were seen on campus on February 28th to help with student stress levels. On top of exposing people to adorable animals trained to help with relaxation and anxiety levels, therapy dogs actually have a range of health benefits including reducing pain and fatigue.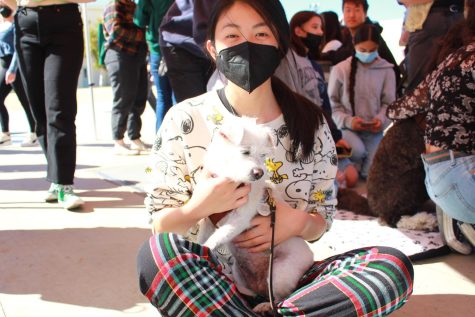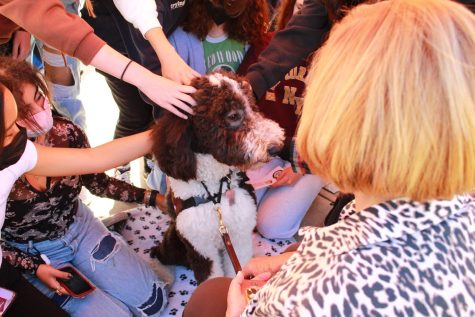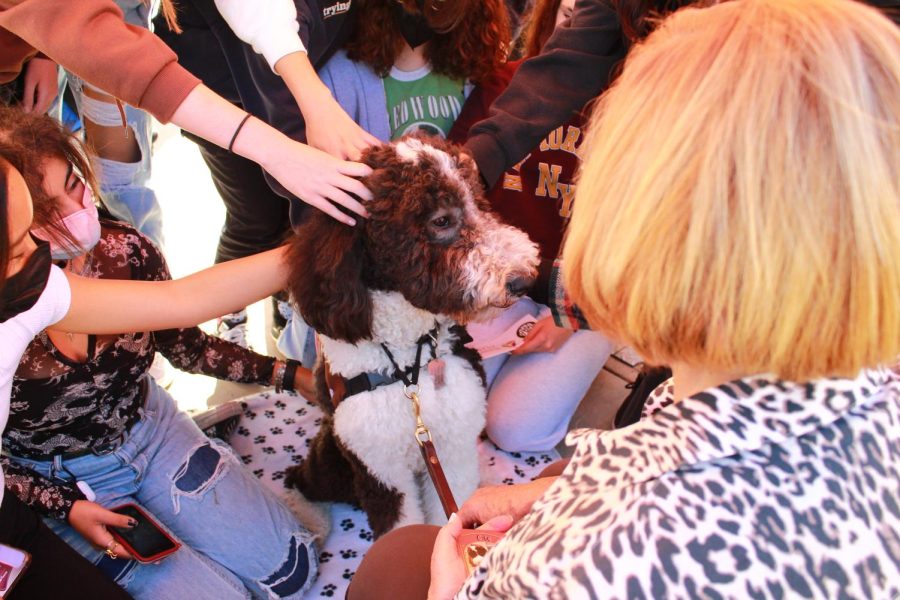 You may have also noticed posters around the school with "Take a compliment!" paper slips to brighten up your day!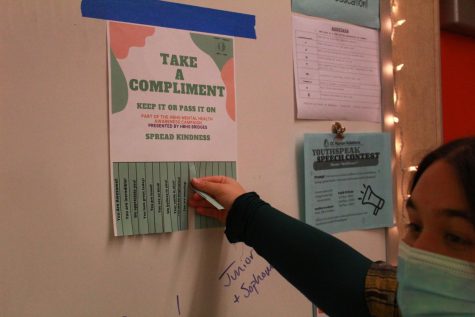 Finishing off the campaign, on March 10th and 11th, Bridges hosted the Health Fair. Attempting to place importance on physical health as well as mental health, there was a myriad of different booths meant to provide information about physical well-being and self-care. Many booths also had fun activities simply to uplift anyone who stopped by!
All in all, the Mental Health Awareness campaign was rife with activities and information that should be helpful in the long run for all students who participated!
If you want to get involved with Bridges, visit Mrs. McGlaughlin in A25!