The Madness in March
March Madness started on March 15 and many people have eagerly waited ever since it was sadly canceled last year due to COVID-19. March Madness is a National Collegiate Athletic Association (NCAA) college basketball tournament with the best teams competing every year. From buzzer-beaters to underdog wins, sixty-eight teams compete every year in hopes of winning the March Madness title!
Due to the increasing popularity surrounding March Madness, several fans attempt to make a perfect bracket which is basically a written prediction about who people believe will win the tournament. Every year, individuals even compete with their friends, family members, and coworkers to see who can make the winning bracket. Some of them even take the brackets seriously by placing bets with others or continuously recording each game's score. However, most fans simply make a bracket to have fun and make their picks based on the mascot, team colors, or where they are from.
There are sixty-eight teams that work their way down to one winner in which each round basically cuts the number of teams in half. There are a total of five rounds wherein in round one there are sixty-eight teams, in round two there are thirty-two teams, round three there are sixteen teams (known as the sweet sixteen), round four there are eight teams (known as the elite eight), round five there are four teams (known as the final four) and round six the final two teams go head to head for the championship.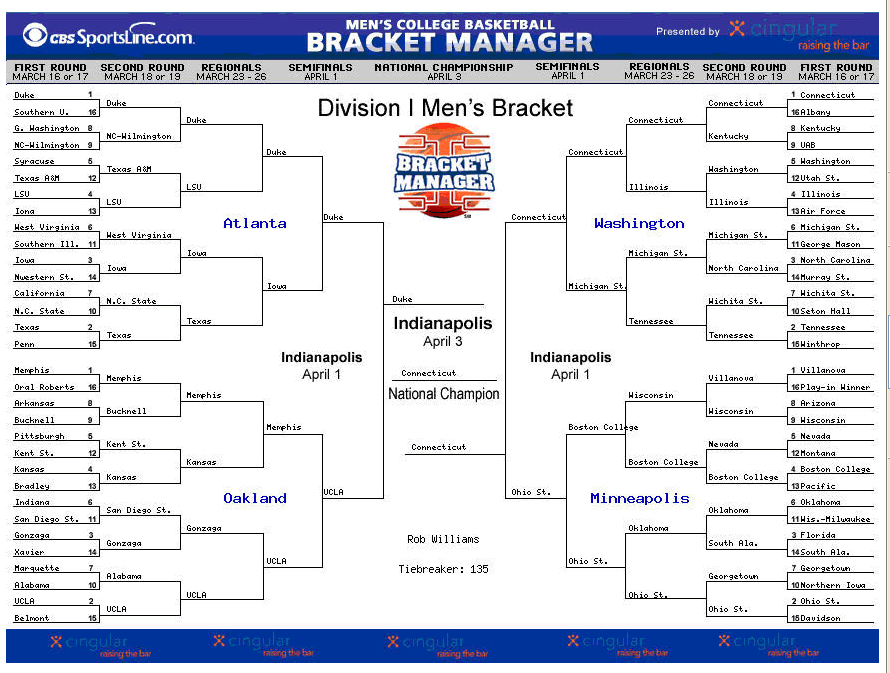 Teams are able to get in this tournament depending on their record in the regular season. They are ranked in seeds which basically determines where the team is placed in a bracket. First place seeds are the best and then it just goes down from there to the lowest the sixteenth seed. With this, depending on what seed you get determines who you play. For example,  the sixteen seed plays the first seed, the fifteen plays the second, and so on.
One of the best parts of march madness is when an upset occurs or when the lower seed beats the higher seed. These big upsets are definitely what makes March Madness so exciting for the fans!
Shawn Kay who has been watching college basketball since he was a kid even had some ideas he wanted to share. "I was probably 10-11 years old when I made 20+ brackets, which for most is the whole fun of March madness. For me, making brackets is really a way to think about potential matchups before the tournament begins; I root for teams so that I can get to watch certain matchups instead of rooting for a team I picked in my bracket," Kay said.
This is what March madness does: it gives you memories that can last a lifetime.