Spotify: The King Of Music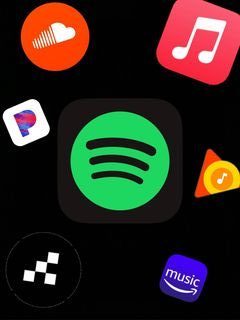 Rhapsody was the very first digital music streaming service. After years of having to purchase CDs or vinyl records, Rhapsody's convenience and efficiency quickly caught the world's attention. Since its release in 2001, tons of streaming platforms have come out and become prominent, mainstream, music streaming services. 
Currently, Spotify is one of the biggest music streaming platforms on the market. With its amazing layout and millions of songs, Spotify was ranked number one best music platform. Apple Music, Soundcloud, Youtube Music, Tidal, and other platforms were ranked below. This sparked an internet debate over which music platform is truly the best.
Spotify deserves its number one rating. The layout is perfect, simplistic, and the platform has any song you can think of. In a survey interviewing 10 Huntington Beach High School students, 80% of responders reported that Spotify is their go-to streaming service. 
One of the biggest competitors of Spotify is Apple Music. Apple Music is known for its availability on any Apple device. However, its layout is not as streamlined and simplistic as Spotify's. Another downside of Apple music is that it does not offer student or family plans, as Spotify does. Spotify's student plan decreases the price from $9.99 a month to $4.99. This is a big attraction of Spotify over Apple Music. 
Spotify also leads Apple Music in its number of users. As of the third quarter of 2021, Spotify had 165 million users compared to Apple Music's third quarter count of 78 million users. Currently, Spotify has 406 million users. Other competitors such as Tidal have not disclosed the number of users since March of 2019, which was 3 million users. However, Youtube Music holds the title for most users with an astonishing number of 2 billion users.
Alongside users, there is a large number of artists who prosper due to the millions of users. Spotify recorded having 11 million artists. Apple Music is following a distance behind with 5 million artists. Alongside artists, there are 82 million tracks on Spotify, and Apple Music has 90 million songs. 
Spotify has the added benefit of being interactive with its users. Not only does it calculate how much you listen to certain music and build playlists around it, but it also creates playlists based on what individual users may like. This is demonstrated in Spotify's Discover Weekly, which recommends new songs every week to users based on their listening activity. Spotify also creates playlists for new music by artists people already listen to.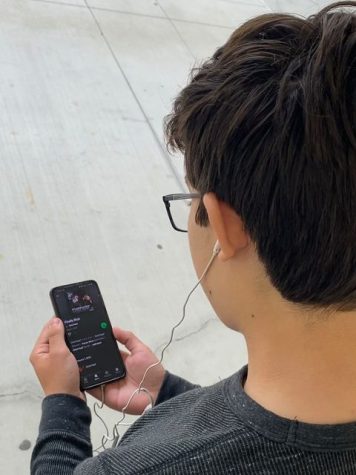 Recently, Spotify has also implemented new features, such as their new Blends. Blends allows people to combine their music tastes with a friend. It also gives a percentage of how much friends' music taste matches. 
Spotify is not the only service that does this. Tidal has an added bonus of having a daily discovery playlist, which recommends new songs every day. Spotify and Tidal also both recommend artists based on other artists. For example, say you listen to the band Queen a lot. Both services would recommend other artists such as The Beatles, Rolling Stones, and Pink Floyd. Although Tidal does live up to most streaming platform standards, the layout is complicated. Making playlists, queuing songs, and simply shuffling an artist is way more complicated than it needs to be. Compared to Spotify's easy, clear layout, Tidal can not compete. 
After looking through Spotify's top competitors in the music streaming industry, nothing has lived up to Spotify's standards. Its simplistic layout, affordable family and student plans, and 90 million song choices have taken the lead in the music platforms.