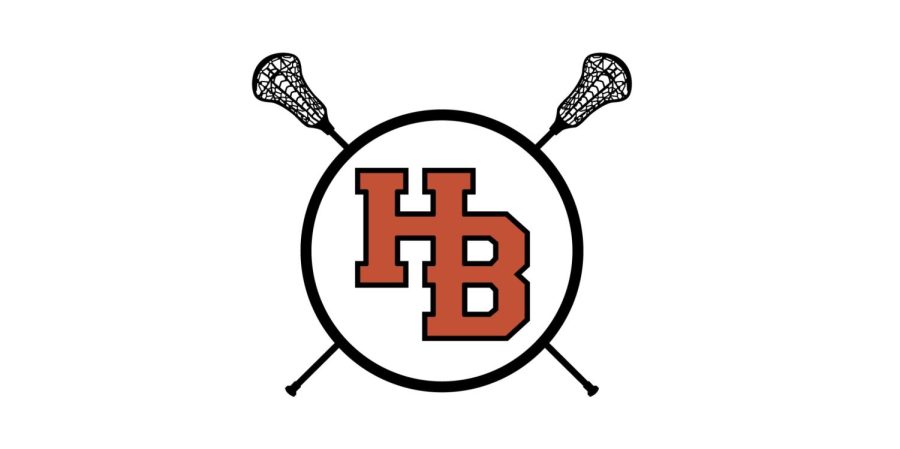 History Has Been Made: The HBHS Girl's Lacrosse Program
June 8, 2022
This year, history has been made at Huntington Beach High School (HBHS) because of the first-ever Girl's Lacrosse program. Mr. Hendrix is a beloved history teacher at HBHS and at the beginning of the 2021-2022 school year, he was asked if he would be willing to start the program. Hendrix is no stranger to lacrosse. Not only did he create the Girl's Lacrosse program at Edison High School, he watched his daughter play throughout her high school career and he also coached for Newport Harbor High School.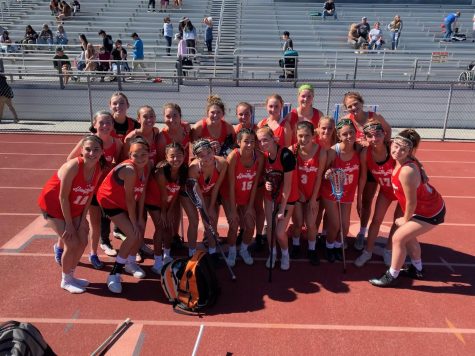 It's truly remarkable that HBHS was able to create this program. Numerous times the idea of a Girl's Lacrosse program has been considered, but thanks to HBHS students and Mr. Hendrix, this program became a reality.
This program has brought light into so many young women's lives. Senior and Lacrosse Varsity Captain, Ava Malone says, "I thought my senior year sports experience was closing in November, but it was so exciting to have a chance to be on another team! I had a great time and really enjoyed the girls I met[. I was able to] bond with them as well as the coaches that led us to success!" 
Senior and JV Lacrosse Captain, Arpita Veera explained, "Learning this new sport has opened many new doors for me. The day-to-day practice, the intimate connections with my team, and the trust that Coach Hendrix placed in myself and the other captains made this first and last year of mine such a blast."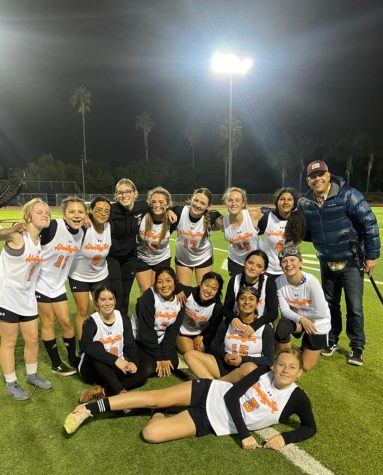 The first year was filled with laughter and fun, but most importantly many of these girls were able to grow as athletes. "Athletes will learn that being a part of two or more sports is more beneficial for their body than being a single sport athlete. It gives them more experience with different techniques and skills as well as teaches them how to adapt to a new experience," said Mr. Hendrix.
Many of the young women who joined the program this year were a part of other sports on campus like soccer or field hockey. In fact, the majority of these girls have never even touched a lacrosse stick. "Even though I walked in with no knowledge of the sport, I walked out of the season with memories that I'll keep with me forever, lifelong friends, and lessons that I can't wait to teach my future teammates," said Payton McComb. 
Next year, the program will continue, and many of the girls that joined this school year will return again. Because of their successful first season, Girls Lacrosse is being viewed as a welcoming and exciting environment.
You don't need to be a professional to join this program, you just have to be willing to play with all of your heart for the girl on your left and the girl on your right.