Culture Night- HBHS Bridges' Latest Success!
This past Friday, May 27th, HBHS Bridges hosted the annual Culture Night event in the library from five to eight pm. The event was a great success, with more than 400 participants and 22 different cultures and communities represented. All of these cultures had their own table decorated with their culture's symbols and many served their favorite cultural food. The food and drinks at these booths were big hits- many tables ran out in just the first hour. Although spectators could spend their time walking around each booth, there were also performances and interactive activities hosted at the center of the mix. 
As music is a very important part of each culture, there were a variety of musical groups who performed at Culture Night. To represent Mexican culture, the Mariachi Juvenil Herencia Mexicana Band played a set of traditional mariachi music just outside of the entrance to the library, luring more passersby into the event. Later, HBHS APA performed a French and Italian Opera set. Noa Chanin and Zach Bernstein also taught a traditional Jewish Dance to music to the crowd. 
Mia Fullerton, an HBHS senior, who helped start this event two years ago, represented Jamaica, showing off the richness and diversity within the culture. Her booth gave out delicious Jamaican jerk sliders and fried dumplings, focusing on some of the most popular foods in the country. Not only did she talk about the food, but she also displayed how Jamaica's Reggae Music influenced many of the most popular artists today, such as Bob Marley and the Wailers.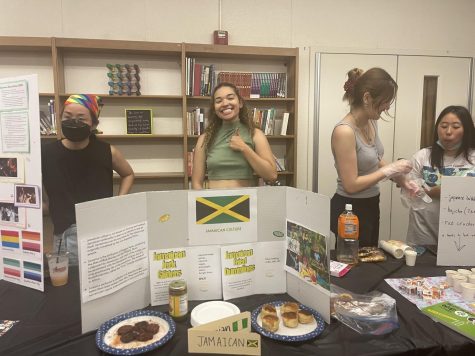 Susan Phan, a senior at HBHS, helped run the Vietnam stand, which handed out foods such as egg rolls, and Vietnamese coffee for people to try. Their table taught viewers about clothing traditions, the culture's history, and games, such as Bingo. She mostly discussed the most important time of the year for Vietnamese culture, the Tet festival. The Tet festival allows people to come together in unison and spend time together as a family. 
Phan stated she enjoys participating in culture night because, "some people don't have the experience of learning their culture, so [I wanted] to involve a way for people to explore Vietnamese culture and other cultures also."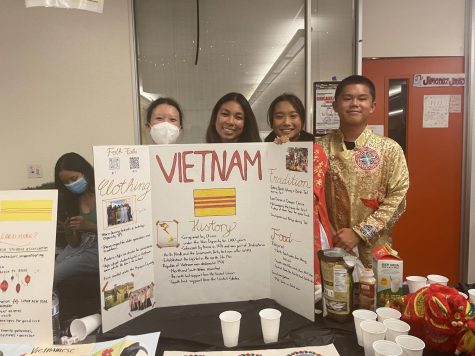 Although the event is called Culture Night, Bridges was sure to include other groups that have built a community of their own, including the disabled community, the deaf community, and the Queer/LGBTQ+ community. Bridges tried to have as many different booths as possible in order to allow HBHS students to expand their horizons and learn more about the way other people live their lives. 
Vivian Bui, one of the key student organizers of the event, said, "Many people think culture just relates to race or religion, but it actually encompasses all parts of an identity, which includes the shared experiences of deaf and disabled people. Deaf and disabled culture includes a vast history of different social beliefs, art, and traditions that are just as important to learn about." 
Bui also explains the reasoning behind having culture night in unity with other cultures and groups. Bui reiterates "Exposing students and community members to different cultures is important because celebrating diversity and those who are not exactly like you leads to equity between all people and creates a more welcoming community, where everyone feels safe and respected." 
HBHS is always striving to make every student feel welcome, and Bridges' culture night surely helps these efforts!