The Effect of Music on Gen Z: Past to Present
June 10, 2022
With countless lockdowns due to the global pandemic of over two years, it is no surprise that the world has immensely changed. Millions felt their lives pull to a halt, and the isolation of being home every day in turn forced people to find new ways to live life. Particularly for teens who had to attend school online from home, many were inevitably left with countless hours of free time to spare. It was these times of isolation that helped them develop new hobbies, habits, and interests, and it allowed them to explore passions that they might not have been able to otherwise. Whether it be discovering new forms of art, TV shows, or video games, one aspect that almost all teens can relate to is the tremendous spike in the interest in music during quarantine. 
From the height of COVID-19 until now, trends in popular music, artists, and genres have vastly changed. Branching out from the commonly heard pop music on the radio, the music preferences of teens have varied much more than in the past. Older artists like Radiohead and Deftones have come back into popularity among many Gen Z teens, while current artists such as Tyler the Creator, Phoebe Bridgers, and Harry Styles have also come into the spotlight in recent years. One particularly common choice among students, when asked about their favorite artist, was Mitski, a Japanese-American singer and songwriter. "I really like Mitski because her music is sad and raw. I especially like listening to some of her live performances of songs," an anonymous junior at Huntington Beach High School explained.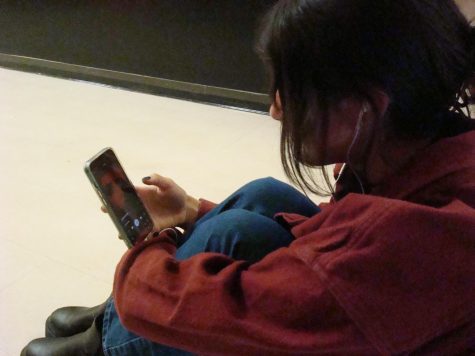 Moreover, indie and alternative music also became widely popularized among the young demographic. Indie, (short for independent) and alternative music is typically defined as having characteristics outside of the mainstream. Artists such as TV Girl, Joy Again, Chase Atlantic, and The Drums have also heavily gained popularity since the quarantine started."TV Girl is one of my favorite artists at the moment just because I really enjoy the composition and production of their music! It is so interesting to me and it feels almost like a collage in audio form," an anonymous junior from Huntington Beach High School keenly shared. 
For many students, music was more than just something to listen to. It was an outlet where they could unwind and break away from the responsibility of trying to navigate online school. In some cases, it was even a means of forming connections with others during a time when friends and family could only see each other through a screen.  "Music was probably the absolute most important part of quarantine for me. My love of a specific band led to me meeting other fans of that band online and those people, even two years later, remain some of my absolute closest friends, even though they live all across the country", Taylor Barbee, a junior at HBHS described. 
 Music still has an impactful effect in the present in relation to making new connections, with music and entertainment of all kinds reopening since the COVID-19 lockdown.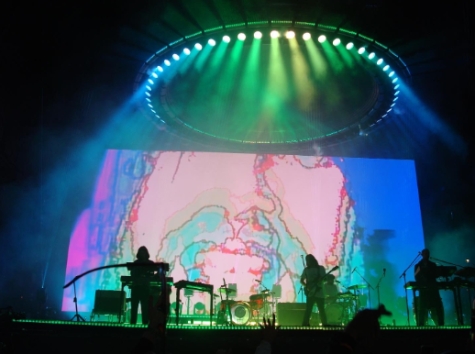 Lindsey Ho, a sophomore at HBHS, also recalls "it has given me an outlet to make conversation with others in many instances, such as at concerts because it's easy to befriend people because of an already shared common interest."
For a great number of people, the monotony of life during quarantine was enough to affect the mental health of both teens and adults negatively. The social isolation from friends and family, stress from work and school, and the overall uncertainty of the pandemic caused people to feel more anxious than ever. It was found that there was a 25% increase in mental health issues such as depression and anxiety globally, and among these people, younger generations and women struggled disproportionately in contrast to other groups.  Oftentimes, music was one of the coping mechanisms people turned to, as it allowed them to have a creative outlet for releasing stress and helped them to feel less lonely. It was also something that was widely accessible to most people during a time when mental health resources were limited. Whether they struggled with their mental health or not, music undoubtedly played a large role in the lives of teens during quarantine. 
"[Music] was significant because it gave me a way to escape to an easier place of mind or even express what I was feeling into words better than I ever could. Music was reliable and something that was always there in the midst of the chaos of quarantine. Some songs even brought forward good memories from different points of my life, reminding me of the good that is in my life, even when it was easy to forget," expressed Cheyenne Ash, a junior from Marina High School. 
Currently, music still has a significant role in students' lives. Especially in school, it can often be helpful to listen to music when working on homework or studying for tests. Because of its stress-relieving effects, listening to music while studying has been found to improve your mood, increase focus and motivation, and in some cases even improve memory. "I like to have something going on in the background when I'm doing homework, so music helps with that. Harry Styles, Frank Ocean, and Dominic Fike are my big ones for doing homework," Bellamy Heinonen, a junior at HBHS shared.
Since the pandemic, there are still countless people who are struggling to cope with the loss, challenges, and anxiety that it brought about. For some, music might simply be a passing part of life. However, for many, music runs deeper than this. More than anything, it is an outlet for processing emotions, having a place for creative expression, and making the struggles of daily life a little easier.