2022 Summer Jobs
Summer is finally here! This is the time of year when many teenagers and high school students are looking for part-time jobs to make some extra cash for summer activities. There are numerous businesses and companies located in the Huntington Beach area that hire employees starting at 15 years old. There are limited businesses that hire starting at 14 years of age. Other than making some extra money, a summer job could teach high school students many valuable life skills that will be essential in the real world. Students will benefit from having a job by learning skills such as money management, the value of money, independence, reliability, and responsibility. Many businesses in Huntington Beachhire teens as young as 14, if permitted by the student's current school and parent or guardian. 
Ice Cream Shops:
It is difficult to find a part-time job as a young teen, especially at the age of 14. Local businesses such as ice cream shops, juice bars, coffee shops, and fast-food chains hire starting at the ages of 14 and 15. Some ice cream shops in the Huntington Beach area that hire teens include Baskin-Robbins starting at the age of 14, at most locations. Dairy Queen hires starting at 14 and 15, depending on the location. Brusters hires teens starting at 15 to work in the kitchen, clean tables, and other required roles. Yogurtland hires start at the age of 16. Creamistry hires at the age of 15 as long as a valid work permit from the student's school is provided.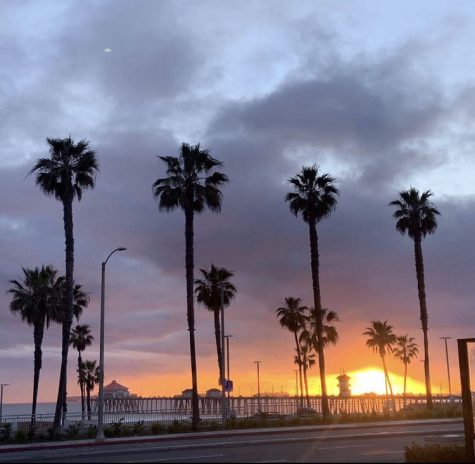 Movie Theaters:
There are many perks that come along with being employed at a movie theater. Movie theater employees receive flexible hours, which can be beneficial to high school students that have to juggle school and homework, alongside their part-time job. They will also receive benefits such as employee discounts and free movie tickets. Some movie theaters in the Huntington Beach area that hire teens include: Century Huntington Beach and XD which hires starting at 16 years old. Regency Westminster 10 also hires starting at the age of 18. 
Jobs Requiring Certification:
There are an endless amount of summer jobs for teens, but some may require certifications. Jobs such as becoming a pool lifeguard require courses to be completed along with getting certifications. In order to become a pool lifeguard, it is required that you obtain a lifeguard certification from a California Department of Health-approved certification provider. Classes that you are required to complete include CPR/AED and First Aid. To be employed as a lifeguard the employee must be at least 15 years old. 
The summer is approaching, so the time for your summertime job searching begins. Huntington Beach businesses and companies are on the lookout at this time when students are off from school, so taking these suggestions into consideration can be the start to securing a part-time job this summer.