Get Off the Couch This Summer!
We've all hit that point in the school year where we're dying for summer to arrive. We are all ready for three months of no homework, warm weather, camping trips, spending time with friends, and that heavenly feeling of showering after a long day at the beach. After our hard work during the school year, we all deserve a break.
Still, let's not allow that midsummer lazy streak to hit after we've exhausted beach days and soaked endlessly in the sun. What's a better way to get out of bed and off our phones than trying something new? As teens, we're encouraged to experiment with different interests and hobbies that may help us discover our passions, and summer break is the perfect opportunity to do so. 
While it's easy to sit on the couch endlessly scrolling on socials, there are so many more benefits to getting busy during the break. Signing up for a workshop, class, or overnight camp allows you to meet new people, create memories, and learn new things. There are many summer activities students can participate in that stay in Huntington Beach, like volunteering for the public libraries.
For those willing to commit to overnight camps, there are some amazing ones in Southern California. Here are two that are fairly close to Huntington Beach, plus some information about earning school credit over the summer and volunteering. There are too many programs to choose from, even when you stay local. So be sure to get off the couch this summer! 
Catalina Sea Camp
Santa Catalina Island is twenty-six miles off the coast of Los Angeles and has a shockingly different environment than the city. The waters are clear, light blue, and home to over four hundred species of fish, making it the perfect place for a summer getaway.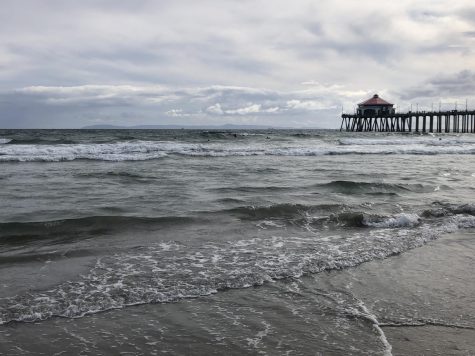 Within Toyon Bay lies Catalina Sea Camp, which has a three-week program for ages twelve to seventeen. At this marine biology camp, students can participate in various water activities like kayaking and sailing and can discover more about ocean life. You can look into the different activities and daily schedules they have on their website.
Catalina Sea Camp allows you to personalize your schedule to fit your interests. They have a number of different pastimes like scuba diving, surfing, arts and crafts, marine mammal labs, oceanography studies, and an intro to marine biology course. You can base your schedule on three main focuses while at Toyon Bay. You may choose to "Disconnect to Reconnect" by taking a technology break, "Develop Independence" with a schedule based on your individual interests, or belong to a community of campers and staff called "Experienced Mentors."
Idyllwild Arts Academy 
In between the San Jacinto Mountains, an hour and a half away from Palm Springs, lies a small town called Idyllwild. It is known for its hipster town, spirited art scene, numerous hiking trails, and famous rock climbing spots like Tahquitz Peak and Suicide Rock. 
In recent years, Idyllwild has become a popular weekend getaway with its beautiful mountain landscape and a short two-hour drive from Los Angeles. The town is covered in colorful displays of art. They even hold a monthly Art in the Park fair where visitors can purchase ceramics, paintings, jewelry, and more artsy souvenirs that are handmade by locals. But what inspires this streak of color through Idyllwild?  
The Idyllwild Arts Academy houses about three hundred students from more than thirty countries. It was founded in 1946 and its students have shaped Idyllwild's artistic expression around the town ever since. This Californian boarding school has intensive arts training and college-prep academics during the school year, and believes that "the best education happens when imagination is valued." During the summer, the Idyllwild Arts Academy has twenty-seven art workshops that you can sign up for. These classes can last from 1-4 weeks with a residential option for visitors and a day program for locals.
Some of their classes include a creative writing intensive, fashion design, dance, film, songwriting, photography, ceramics, jewelry, and more. Like Catalina Sea Camp, this option for a summer activity can be pricey, but the Idyllwild Arts Academy offers financial support that can be accessed through the application process.
Earning School Credit Over the Summer
Most of the summer classes offered at Huntington Beach High School (HBHS) are for students who need to make up for a failing grade, or for incoming freshmen who want to get a head start on their classes. If you take any advanced courses, your teachers have probably told you about the summer classes that will prepare you for next year. 
If you're searching for an educational class to take during the summer, try looking into Golden West College (GWC) programs. They can help you get a jump on college credits while earning graduation credits for high school. Other colleges like the University of California Los Angeles (UCLA) or the University of California Irvine (UCI) have similar credit-awarding summer programs as well. 
Our school counselor, Suji Chung, said, "The great thing about the summer programs at universities is that you can find almost any program of interest." 
She also reminded us that any students who need help looking into these kinds of programs or have any questions should feel welcome to email her, or the HBHS college and career specialist Mrs. Hubner.
GWC has all of the basics you can earn credit for English, health, math, science, social science, visual/performing arts, and world languages. Golden West also gives credits for classes like chemistry and biology if you decide to take the class for a second time at the college as an elective after completing them at HBHS. 
Volunteering
When it comes to keeping busy during the summer, camps, and classes are not the only options. Volunteering and part-time jobs are also great chances to gain work experience. 
Chung said, "Working part-time is something that can help a student build their resume. It's looked at as just as important as extracurricular activities."
The Huntington Beach City website has a section designated to volunteer opportunities in the city. Not only does it look great on a resume, but it also shows that you care about giving back to your community.
Some of the best options for teens are through the Huntington Beach Public Library. You can earn volunteer hours by joining a book club, assisting with their Lego club, leading an activity or class, helping host events, or even working as a photographer for one of their summer events. And depending on which opportunity you choose to participate in, you may be working with up to 20 other teens while volunteering, giving you a chance to meet new people.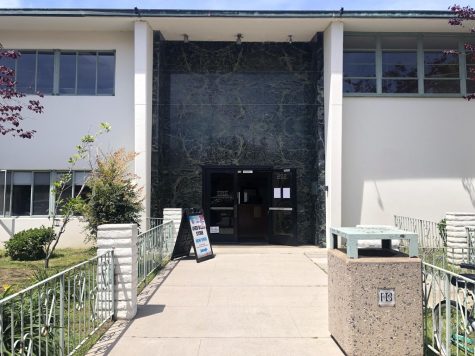 Christany Edwards, the Teen Services Librarian of the HBPL, said, "Certain opportunities, like taking photos of library programs as an Event Photographer or assisting with Special Events, will vary depending on how many people the library needs on a given day. And some are even opportunities where you can shine solo, like pitching and leading your own library program as a Teens Teach volunteer!"
The library has many options for volunteers, and some can be done during the school year while others mainly take place during the summer. Like any other summer program, these applications have deadlines and the applications can fill up quickly. Luckily, there are opportunities at all of the Huntington Beach Public Libraries, including the Main Street, Central, and Oak View branches. Students can apply for any of the opportunities offered through the HBPL website. 
Edwards said, "For many opportunities, we are able to accept applications throughout the year and the opportunity is always available on a first-come, first-served basis for any volunteer who wants to apply and sign up for a spot… Others will cap once they reach a certain capacity." 
Sign Up!
As a reminder, most summer workshops accept applications earlier than you may think. If you have a class in mind you'd like to take over the break, you should apply as soon as possible. Some programs have deadlines for applying as soon as January or February. For Catalina Sea Camp, registering before May 1 is preferable. Campers can enroll after the beginning of May, but availability will be scarce.  The Idyllwild Arts Academy recommends applying as soon as possible because programs fill up fast, but there are no strict deadlines. Lastly, the HBPL takes volunteer applications year-round. Some opportunities will reach capacity while others are first-come, first-served. Remember, if it's too late to sign up, there's always next year. So mark your calendar and don't forget those deadlines!