A Year of Paperback Novels
At times it felt like this school year would never end, yet here we are. I have been reflecting on my freshman year at Huntington Beach High School, and it amazes me how much I have changed since last August. Personally, the most interesting thing for me to remember about this year is how my reading material has evolved. I can recall returning to Susanna Kaysen in McLean Hospital, descending into the poems of Sylvia Plath, listening to Sophia Amoruso tell me all about the fashion industry, and much more. 
In my experience, books are the best way to escape from the real world, even if it's only for a minute. However, I can't help but notice the decline in readers my age. I mean, why would you ever leave the world of fast, easy digital entertainment? With fifteen-second "TikTok" videos and thousands of movies and T.V. shows on Netflix at your fingertips, picking up a book becomes an afterthought. Perhaps you would be surprised to learn that books make up 70% of the top 20 grossing films worldwide. Or that films adapted from books generate 53% more revenue than original screenplays. 
The world of literature is far more expansive than the world of film. Reading allows one to peek into the characters' innermost thoughts and feelings, whereas most movies focus on dialogue and are far more short-lived. When creating movies based on books, producers focus on money and what kind of content will attract the biggest audience. As a result, you don't get the same amount of detail and personality. It can be disappointing to really enjoy a book, then see how much has been changed in the movie. Having said that, reading can be all the more satisfying, as it allows you to be the director of the story. Your mind creates images of the scenes and characters, and you develop an individual interpretation of the book. 
Oftentimes, if a book doesn't catch my attention in the first few chapters, I stop reading or forget to pick it up again. Though this year, I have had a good streak with novels. As an avid reader, I want to encourage other students to read more. I have realized that the first step is introducing good books that quickly catch the reader's attention and keep them hooked throughout the story. So here are 3 of my favorite paperback novels I have read this 2022-2023 school year. 
"The Bell Jar" by Sylvia Plath
Of all the books I've read this year, "The Bell Jar" is my absolute favorite. It is the only novel written by Sylvia Plath, who is famously known for her poems and unique suicide. Most of her writing consisted of confessional poems. You may know her for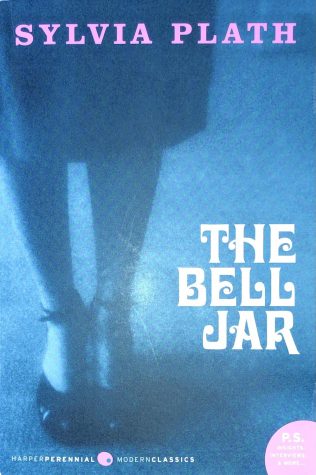 "Daddy" and "Lady Lazarus," two of her most well-known verses.
While her poems are sensational, "The Bell Jar" is a completely different experience. Plath takes the reader into the crumbling mind of an intelligent and beautiful woman named Esther Greenwood. The semi-autobiographical novel explores the breakdown of a young and successful intern at a women's magazine in New York City. Similar to Plath, Greenwood wrestles with depression while juggling a social life and a demanding job.
The book follows Esther's descent into her breakdown while she convinces the reader that her insanity is "completely real and even rational," according to the synopsis. This is a perfectly evocative American classic that I would recommend to readers that enjoy psychological fiction. If you've read "Girl, Interrupted," which was also made into a popular yet inaccurate movie in the 90s, you will surely enjoy "The Bell Jar" as well. 
"My Year of Rest and Relaxation" by Ottessa Moshfegh
The author of this next book, Ottessa Moshfegh, has become one of my new favorites. Her debut novel "Eileen" was published in 2015 and became increasingly popular during the pandemic, along with her other novels.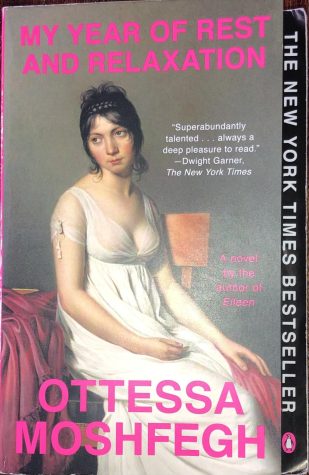 "My Year of Rest and Relaxation" is very similar to "The Bell Jar." The story revolves around a young woman living in New York who is dissatisfied with her life. Our unnamed narrator resides on the Upper East Side of Manhattan in an apartment paid for by her inheritance. She struggles to manage a toxic friendship, a cruel boyfriend, and the grief she experiences from the recent death of her parents.
The narrator lives comfortably in a luxury apartment paid for by her inheritance, and works a part-time job at an art gallery to keep busy during the day. She is eventually fired from her job because of the minimal effort she puts into the position and because of her habit of falling asleep during her breaks. Similar to Esther Greenwood, there is something about the young woman that makes her feel unwhole. It isn't just her unhealthy relationships or being in mourning. She can't quite put her finger on it, but a part of her is missing. 
To cope, she begins her year of rest and relaxation. The narrator uses multiple prescription drugs to help her sleep through an entire year of her life. She believes that her hibernation will help her kill off the bad within. And along the way, Moshfegh reveals the young woman's most intimate feelings and her riveting perspective on life. 
"Everyone in This Room Will Someday Be Dead" by Emily Austin
Emily Austin's first published novel, "Everyone in This Room Will Someday Be Dead," falls under the genres of humor and lesbian literature. It follows awkward, funny, 26-year-old Gilda, who can't stop obsessing over death. Ever since her first encounter with it at 10 years old, she has been tortured with an unstoppable anxiety over the concept of dying.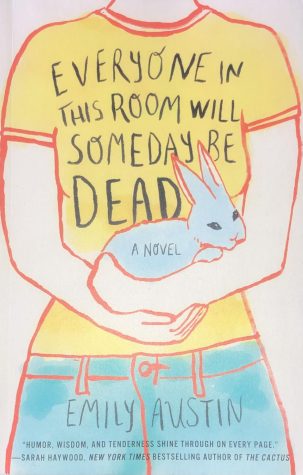 Gilda attempts to reach out for help from a flyer advertising free therapy and ends up at a local Catholic church. Father Jeff assumes that she's there for the receptionist job, recently made available by a mysterious death. Gilda does not get her therapy, but does get hired at the church. It's actually convenient because she was searching for a new job. But ironically, Gilda is an atheist lesbian with no knowledge of Catholic beliefs or traditions. She accepts the job out of obligation, learning mass and other Catholic customs along the way. 
Gilda raises many confounding questions about the nature of existence and how much is out of our control in life. Austin shows the reader that these questions never go away, but there are ways to manage the anxiety that comes with them. With her girlfriend Eleanor, Gilda turns her fear and questions about death into awe. 
My Favorite Quotations
These are some of my favorite quotations from each of the books I have featured in this piece. I included three from each book that stood out to me the most, though it was difficult because every part of them is amazing.
So, here are some quotations that are sure to hook you:
"The Bell Jar" by Sylvia Plath
"(I felt very still and very empty, the way the eye of a tornado must feel, moving dully along in the middle of the surrounding hullabaloo.)"
"If you expect nothing from somebody you are never disappointed."
"…wherever I sat–on the deck of a ship or a street café in Paris or Bangkok–I would be sitting under the same glass bell jar, stewing in my own sour air."
"My Year of Rest and Relaxation" by Ottessa Moshfegh
"Pain is not the only touchstone for growth, I said to myself."
"Life was fragile and fleeting and one had to be cautious, sure, but I would risk death if it meant I could sleep all day and become a whole new person."
"For a moment I felt joyful, and then I felt completely exhausted."
"Everyone in This Room Will Someday Be Dead" by Emily Austin
"I came to the realization that every moment exists in perpetuity regardless of whether it's remembered. What has happened has happened; it occupies that moment in time forever."
"It's strange people don't like how their bodies look. It's strange we waste any of our time concerning ourselves with how our skin drapes over our bones or how fat cultivates."
"I feel simultaneously intensely insignificant and hyperaware of how important everyone is."