Fashion: Vivienne Westwood, ultra mini skirt, Adidas Sambas, Lily-Rose Depp, leather boots, blokecore, "sandwich-ing," ballet flat baby-tee, hair ribbons, Miu Miu vogue girl wannabe. Fashion is a buzzword conglomeration; you are only doing "it" right if it's weird and off-putting.
You know that pair of blue ballet flats with the ribbons that you got half off at a thrift store swearing you'd wear them? You made all these justifications as to why you needed a fun shoe and even though you couldn't think of a single thing to wear with them; you bought them anyway. Why can't we have things that spark joy? Even if they go to waste, even if you never ever wear the shoes, you'll see them in your closet and think, "Yeah, I'm the kind of girl who wears blue ballet flats with ribbons," then you'll grab a different, seemingly more convenient shoe.
Stylist and author Allison Bornstein—coined the term 'Incorrect Shoe Theory' that could revolutionize the closet of any individual. This concept on the surface seems like a quirky way to spice up your outfits or adhere to New York street fashion, but deep down it's about personality, innovation, and a sustainable closet. This unique formula comes from a need to add joy to one's life, derived from the search for something more. Something extra, something incorrect. 
Choosing one's shoes is like picking teams for sports. You have the obvious, athletic choice: safety, comfort in the high chance of winning, and popularity. And then you have your last pick. Not so athletic, not so cool and tough. Maybe even a little sad and maybe even a little pathetic. In the shoe game, in the world of what is or isn't the "right" shoe, you should be picking the weakest, most absurd option. That is the 'Incorrect Shoe Theory.' That is style, that is class, that is "cool girl." We live in a world where we pick and choose what minor doses of chaos we control, and some of us choose shoes. Some people sit in front of their closets and think of the wackiest combinations possible and wear them on purpose. Their chaos is an off-white baby doll dress and red knee-high leather boots.
'Incorrect Shoe Theory' can be broken down into four major categories that can help deconstruct this complex fashion trend. The categories are Genre Mixing, Silhouette, Color Wheel, and Practicality. Once you have a good understanding of what goes into these basic sections, you can easily dress to unlock your honest potential and open up a whole new world in the closet you already have. No need to go out and buy all new clothes just because one item is trending. This is all about what you already have and how to style it. Overconsumption is killing America, we are drowning in our excess. Save the planet, style your shoes. The possibilities are endless!
Genre Mixing
Aesthetics are dominating the fashion world. "TikTok" is rampant with all sorts of styles from cottagecore to fairycore. A new obscene, niche aesthetic seemingly comes out every week—so, understandably—people struggle to pick just one. It is such a pleasure to not fit inside of a tiny, specific box created so that you can still be found appealing and trendy. (No, your outfit isn't "giving" Lana Del Ray Coca-Cola pageant queen, it's a dress.) 'Genre Mixing' is all about wearing whatever you want, despite the category or subcategory it's been put into or the style it presents as.
The easiest way to describe this is with a simple, common formula: A + B (B being the opposite of A) = outfit. You can wear a hyper-feminine dress and every day sneakers. Who is anyone to judge, the fashion police?
Silhouette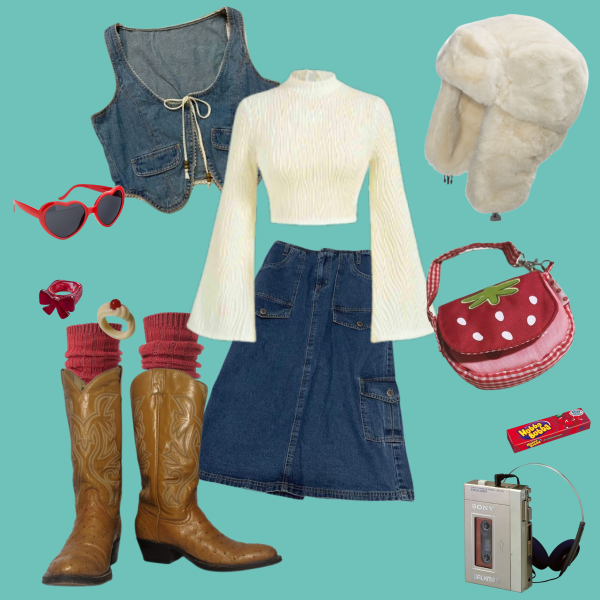 Sometimes on the runway, or in the fashion industry in general, the term, "silhouette," gets thrown around. The overall shape of an outfit is something to put into consideration when building it because it can be used as a powerful tool. Work with, or against, your body's natural shape, it doesn't matter, you just want to create something interesting. If 'Incorrect Shoe Theory' is about one thing, it's the element of surprise. If you're wearing a long skirt, consider a tall boot to create a captivating shape that might be uncommon.
Color Wheel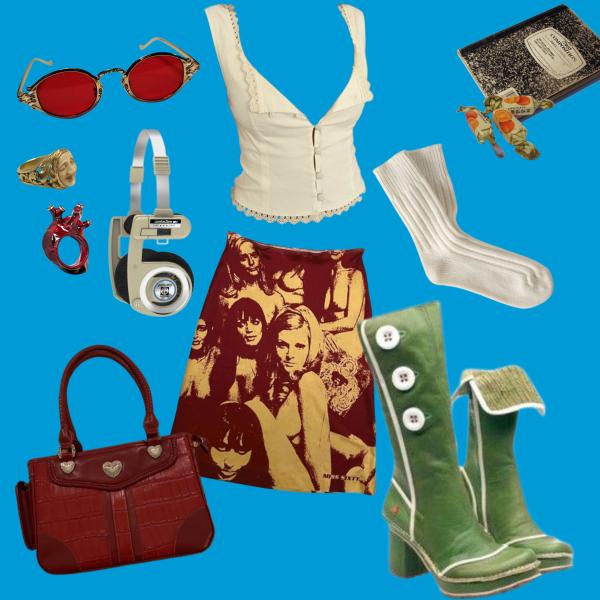 Have you ever heard of the three-color rule? It's that arbitrary, restrictive nonsense devoid of flavor and passion. Well, 'Color Wheel' is the general idea of choosing your shoes for their color rather than shape or style—and it doesn't limit you to only three choices! Hot pink dress? Neon platform heels, easy. You don't have to worry about the colors clashing, that's the point. It's just one more way to pair items together that you normally wouldn't think twice about.
Practically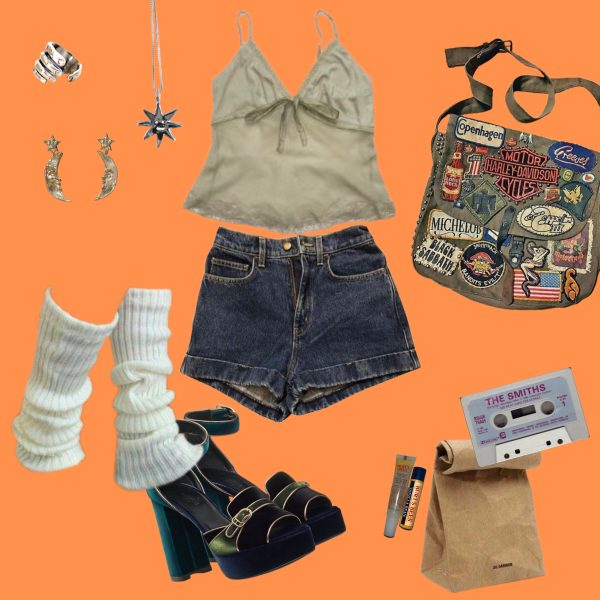 A harder subgroup in theory, but one that could help elevate an outfit nonetheless. It's as simple as wearing a shoe in the wrong season, or maybe heels with a casual outfit. Going out for coffee? You don't need to wear high heels, but the choice is yours. Normally, 'practically' fits into one of the other categories. It's basically a more advanced version of 'Genre Mixing,' but you're prioritizing weather (or, rather, not prioritizing it).
So Now You Know
So what if your outfit fits into two or more of these categories? Well my friend, then you've done it right. In reality, there is no right or wrong choice, but there is always a "worse option." That one is calling your name, that one is blue ballet flats with ribbons. Take a step into your closet and dust off your shoes, the fashion revolution is upon us. To be beautiful is to confuse.