On October 31st annually and without fail, Halloween is celebrated worldwide. In Japan, they decorate trains and throw Halloween parties on them, whilst in Mexico, the common saying "Trick-or-Treat!" is replaced with "Queremos Halloween!", ("We want Halloween!"). China doesn't necessarily celebrate the holiday, however on the 14th night of the 7th lunar month they hold a festival called The Hungry Ghost Festival. In Ireland, where Halloween originated from, they may celebrate with fireworks, light bonfires, and eat barmbrack.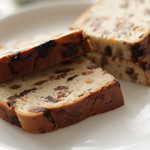 With the celebration of this fall holiday comes many well-known customs such as dressing up and going trick-or-treating, carving pumpkins, bobbing for apples, and more. Nowadays, modern Halloween includes the custom of dressing up and going door-to-door for candy, whilst the Celtic people did dress up, it wasn't for candy.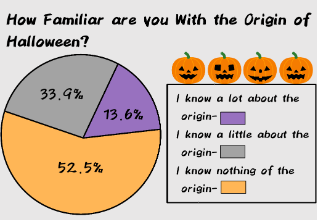 A survey taken by 60 students at Huntington Beach High School (HBHS) revealed that the origins of Halloween aren't all that well known. Of these 60 students, only eight of them knew what the origin was, while the other 42 students only knew a little bit about it or knew nothing at all.
Even further proving the fact that the background of this holiday is not common knowledge, a student at HBHS, Maya Berner (She/Her) simply mentions "Its roots come from an old festival."
Whilst another student at HBHS, who has asked to remain anonymous, said "I know Halloween was originally called Hallows Eve. It was the evening before All Saints Day."
Sam Garcia (They/Them) a freshman at HBHS said, "The tradition originated with the ancient Celtic festival of Samhain."
Halloween has long since evolved through the ages and new customs have arisen, however, Halloween traces back to about 2,000 years ago to the Celtics in ancient Ireland. The holiday began as a religious Pagan festival that marked the end of both summer and the harvest season and ushered in the beginning of winter. Later on, Pope Gregory III blended Samhain and All Saints Day to create All Hallows Eve. 
According to junior Aaron Dauterive (He/She/They) at HBHS, "It originally was known as a night where the veil between the natural and supernatural was at its thinnest. People would dress up as supernatural beings or creatures in hopes of not being attacked by the actual beings themselves."
Another tradition that is commonly done on Halloween is the carving of Jack-o'-lanterns. Since the walls between the supernatural world and the real world are so thin on Halloween, the Celtic people would carve demonic faces into the turnips. Then, they would place these turnips in doorways or windows to ward off evil spirits and invite dead loved ones into their homes.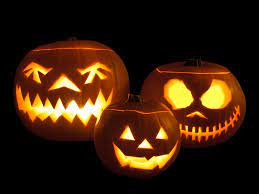 Later on, pumpkins would replace turnips, as they were found to be easier to hollow out and carve. Dauterive also mentions that this is also where Halloween costumes derived from, as people would dress up to ward off spirits and trick them into thinking they were also a spirit. 
Over time, many Halloween customs have changed and we now have different reasons to dress up and carve pumpkins. Different countries and cultures celebrate the spooky holiday differently. Despite the many diverse and unique ways this holiday is celebrated, it will always be a day of fun, creativity, and spooky excitement! Hopefully, this enlightens you a bit on the topic of Halloween and why it is so fondly celebrated.