Wildfires struck the Maui western peninsula of Lahaina on August 8, 2023, which diminished the majority of the town. Almost 2,200 structures were damaged or destroyed by the natural disaster and 99 residents were killed in the area from the smoke, flames, or drowning. This pressing predicament significantly impairs individuals in Lahaina. While local and state government officials have not yet released the root cause of the disaster, certain sources suggest that the disaster was caused by sparks produced by a downed power line.  
In light of the event, Huntington Beach High School's (HBHS) assistant student body (ASB) held a car wash fundraiser in collaboration with Noble Detailing and Haole Boys to raise money in response to the horrific disaster. HBHS ASB raised 2,050 dollars for the Maui Ohana Fund and the Lahaina Pizza Company. 
ASB student Shaun Patel directed cars at the fundraiser."It was a great way to get the community and HBHS connected for a national cause," he said. 
In response to this suppressing predicament, a portion of the annual Aloha Fair vendors dedicated a portion of earnings towards Maui relief.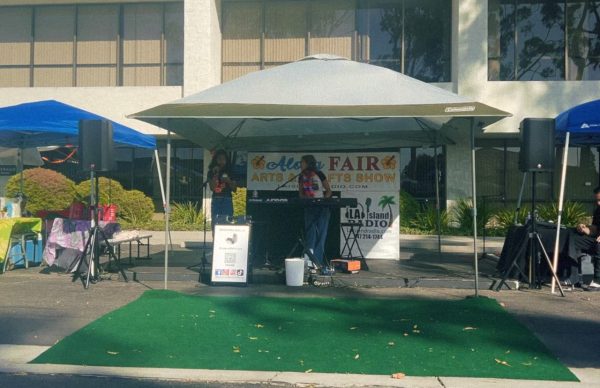 The Aloha Fair was held at Beach Blvd and Edinger with an array of vendors selling food, Hawaiian-themed goods, and performances in the background as people were venturing through the many vendors. One of the stalls, owned by Suzana Gregory sells spam musubi, committed to providing all sales tips and donations towards the organization Samaritan's Purse and relief efforts. Samaritan's Purse is a humanitarian organization that provides aid to impacted individuals affected by war, poverty, and disasters. 
Gregory, disheartened by the disaster, said  "All of us from Hawaii, when this happened to Maui, we all hurt… maybe we don't live there [right now], but we're all Hawaiians so for all Hawaiians it matters."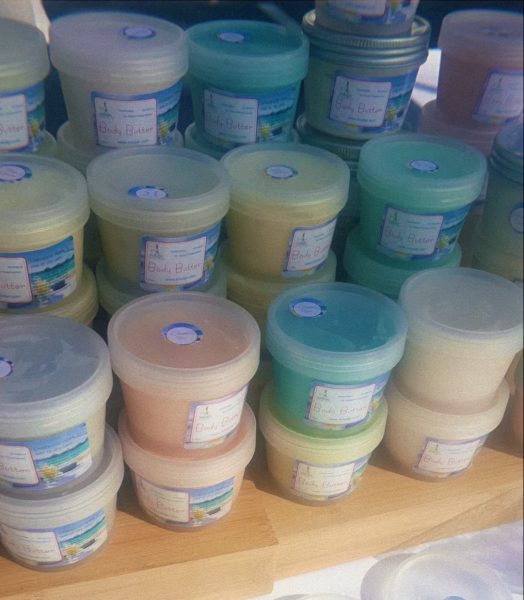 Gregory delving deeper into the predicament, "We believe there was some injustice that occurred… very interestingly the government is not saying anything, the press and media is closed mouth about it, it's very hooky" said Gregory. 
Gregory continued by mentioning a speaker on the issue that she listens to. The speaker "shows all the consequences [arguing] that what happened was illegal, not a natural disaster… it was planned. It's closer to a wildfire because it is a fire that could not be contained, it is not a natural disaster" she said. 
Lokelani's Rhythm of the Islands hula studio located in Costa Mesa also aims to aid those affected by the horrific disaster and pay tribute to the victims. 
Studio owner, Kathy Asuega, said "In our hula class one of the ways we are giving tribute to Maui is through learning a hula called 'Hanohano 'O Maui'." 
When asked about her motivations when creating the piece, Asuega gave an insight into her background "The Maui fires had a big impact for me as I do have family in Maui, which luckily for us did not affect them. However, it did hit the island of Maui very hard" she said. 
Lokelani's Rhythm of the Islands plans to hold a fundraiser presenting this dance to support those who've been impacted the most. In regards to people who wish to support yet cannot attend fundraisers, Asuega recommends providing financial support to families in need directly through social media. Asuega claims that by donating to other organizations, funds can oftentimes unfortunately disappear and fail to be given to those in need. 
Through these fundraisers, the Orange County community is working together to help those impacted by the wildfires. If you wish to help with the cause, consider donating to the organization mentioned previously: Samaritan Purse. Additionally, you could do as Kathy Asuega recommends, and find people on social media to aid directly.