What once started as a simple and small shop in Logan, Utah, has now become a beloved company. Within a short span of time, Crumbl Cookies has become one of the most explosive growing dessert chains, beating Insomnia Cookies, Sprinkles Cupcakes and so much more.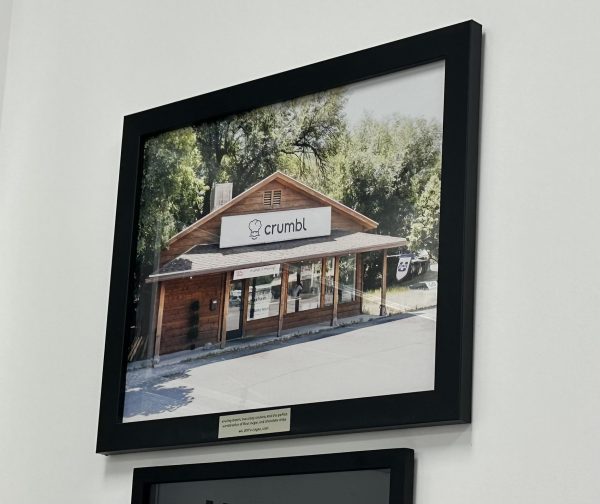 Crumbl Cookies had originally been made up of two cousins with one big dream. Co-founders, Jason McGowan (CEO) and Sawyer Hemsley (COO) dived into the world of baking and created a quickly growing, world-wide known franchise. After using feedback from those who have supported Crumbl from the start, and after many trials and errors, they've worked their way up to where they are now.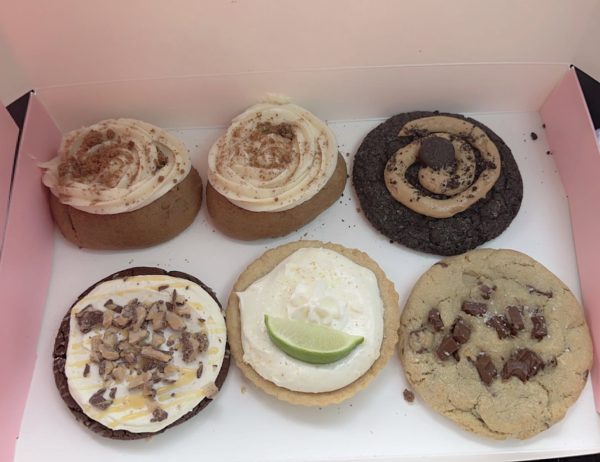 In 2017, McGowan and Hemsley started a brand new chapter of their lives. The opening of one store soon led to an expansion of 800+ bakeries in all 50 states within the 6 years they've been open—making them the fastest-growing bakery chain in the U.S 
With the explosive growth, Crumble went from a simple milk chocolate chip cookie to a variety of cookies that rotate every week. Each cookie is from 4 ½  to 5 inches in diameter and filled with so much flavor that it makes it worth the price. A few well-known flavors are the Sugar Cookie, Cookies and Cream Milkshake, Confetti Cake, Churro, and Salted Caramel Cheesecake. These fan favorites leave fans waiting for the return of their top-listed cookie. In addition to the fan favorites, the rotating new flavors that are announced every Sunday leave eager Crumbl fans wanting more. 
People, along with students at Huntington Beach High School, have grown to love the company. When collecting responses on what HBHS students thought of Crumbl, student, Katelin Riley said "At first I didn't understand the hype and thought it was too sugary, but I learned to love it! I used to be obsessed and go every week, but now I limit myself to going once a month."
Brandon Gorman, another HBHS student, had given Crumbl Cookies a shot for the first time and said "I thought Crumbl was good, however, it was really sweet, so I enjoyed more of the simple cookies. One of my favorites was the Blueberry Cheesecake, being very sweet, but still savory at the same time." 
Not only have McGowan and Hemsley grown Crumbl into the huge dessert chain it is now, but they have also managed to perfect their recipes to create a sweet, savory dessert for fans across the nation.
"It was a fun experience, going into it, I heard great things about Crumbl, and I wasn't disappointed after trying it!" said Gorman on his experience at Crumbl. 
Even with the unique variety of cookie flavors, and the constant rotation in flavors that has helped contribute to its success, some people have minor setbacks for their complete admiration. HBHS teacher, Ryan Pringle, said, "I enjoy the taste of the cookie, however, what I don't like is how much frosting is on the cookies, but the toppings that the rotating cookies have make it so much better."
People have different outlooks on the cookies. Some wait for the new rotations released every Sunday at 5 p.m., occasionally finding new flavors to try, while others find the cookies too sweet or over-hyped. However, many can find at least one cookie they enjoy.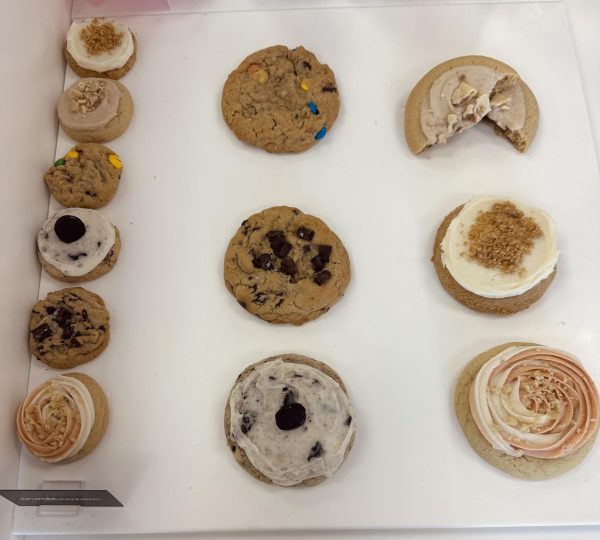 For many, Crumbl cookies bring joy and excitement each week. 
Kira Renteria, an HBHS student, said, "I love how the flavors change each week. It gives me something to look forward to when the flavors drop every Sunday," giving her a positive outlook on her week, as it is just about to begin.
From starting at the very bottom of their journey, McGowan and Hemsley would later succeed in bringing joy and giving families something to smile about as they dig into their long-awaited sweet treat.