What's the first sport that comes to mind when you think of high school? The realm of high school sports has traditionally been dominated by: basketball, baseball, soccer, and tackle football. However, girls' flag football in high schools all across the nation has challenged the status quo, bringing a fresh perspective to the field. This introduction represents a change in cultural views, offering chances for gender parity, developing fresh skills, and encouraging physical health in a secure setting.
In many cases, the girls of our country began playing football in their community within youth football leagues featuring both genders. 
In Huntington Beach youth football leagues, the girls' teams almost always dominated every team they went against, finishing their season with nearly an undefeated record. Normally when teams go undefeated it happens very rarely, however, the girls' teams were consistently great, frequently beating the boys' teams, shattering the gender norms in sports. But, this domination was short-lived because, in high school, flag football was not offered as a sport to the students, thus, change was essential for this domination to be revived. 
The success that the girls had prior led many to question why the sport was not offered during high school. 
Kadan Lichtardt, an 11th grader on the Mater Dei Highschool girls' flag football team, when asked if she played before, stated "I used to play at the Huntington Beach FNL branch. When I was done playing it made me sad that I would not be able to play anymore, because of how much fun I had."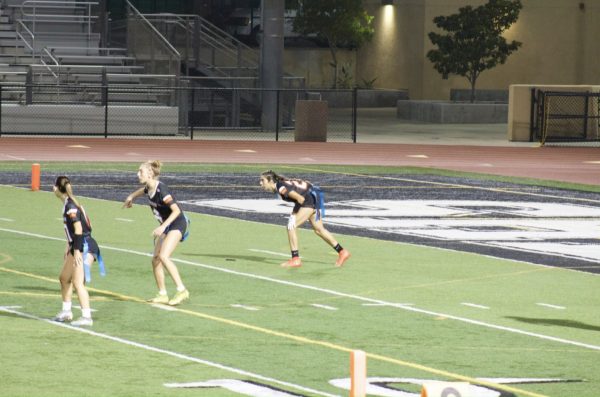 By not having flag football offered, girls were limited in how they could use their talents, often having to adjust their abilities to fit the mold for different sports. Parents, coaches, and students started pushing for girls' flag football to be a part of high school athletic programs after realizing its potential. Subsequently, after arguing for it, the sport became high school-certified.  
Alia Pasternak, an 11th grader on the Huntington Beach High School (HBHS) flag football team, when asked about her feelings about playing flag football said, "I'm excited. I've been wanting to play flag football since I was little."
This is one of many players on the HBHS team who were thrilled with the introduction of girls' flag football. Critics questioned the sport's sustainability, female players' skill level, and even their degree of interest. 
However, the players' emotions during their youth playing days say it all. During their playing years, it was a time of joy, passion, and competition, but once their time was up, it led to sadness among the players. For the boys, when their time was up, the feelings were bittersweet but at least during high school, tackle football was an option for them. 
Gia Canale, an 11th grader at Marina High School, when asked how she felt when her school introduced Girls Flag Football, said "It's very rewarding, and to be honest, about time. Just speaking for my teammates, we were all enthusiastic with its introduction."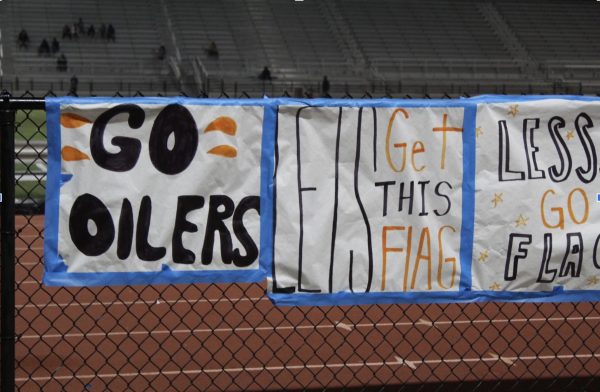 Originally, the sport started as an experiment being introduced in some schools to see how the community feels about girls' flag football. This experiment blew the analyzer's mind with the results of how loved the sport was. As more schools began introducing girls' flag football, it created a chain reaction in which more schools began introducing it to their campuses. Schools had so many students willing to play that putting together a team was not an issue at all, and tryouts for some schools were needed due to the large number of interested players.
The success of girls' flag football holds a generational impact in American high schools, transcending traditional high school sports into a system that fits their time. The world of sports is ever changing and accounting for female athletes is a must for their generation and ones to follow. As schools continue to embrace this sport, they're not just adding another sport to their roster; they're redefining what high school sports look like in the 21st century to fit the plethora of skilled athletes nationwide.