Led Zeppelin, The Beatles, The Who, Rolling Stones, and Pink Floyd: the classics of rock and roll. These bands, and more, built their music on the foundation of rhythm and blues to pioneer a new genre of music. It's the music your parents and grandparents grew up listening to. Because of its timeless quality, it doesn't matter if you're a boomer or part of Gen Z; these iconic groups are enjoyed by every generation. While the originals are irreplaceable, there comes a need for new, quality rock bands with the "classic" style.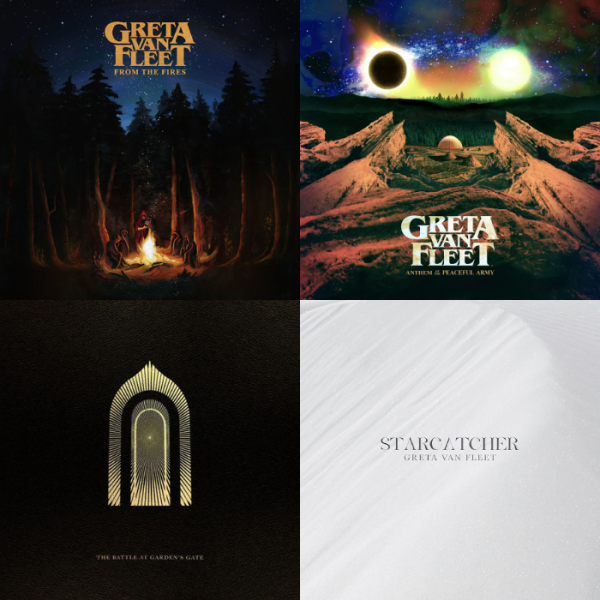 Past generations had the originals to enjoy live, in their prime, and expect new music from but it's not the same for fans today. Some people may think that classic rock is dead, but bands like Rival Sons, The Struts, and Dirty Honey show us otherwise. 
One band in particular called Greta Van Fleet (GVF) gives a full throwback to the age of classic rock. With their 70s-style music, clothing, and beliefs, new listeners often mistake the band for being decades older than they are. As of now, they have a notably large fan base that is growing rapidly. 
GVF has four albums out at the moment, each with around 10 tracks. Their music is 70s-inspired and quite similar to Led Zeppelin. 
Influences and Clean Rock and Roll
During Greta Van Fleet's "Dreams in Gold" tour in 2022, Rival Sons opened for several of their concerts and GVF previously named them as an influence on their music. Rival Sons are currently on their world tour which has them in France as of October 25. Fresh off the stage at Le Radiant in Lyon, France, frontman Jay Buchanan had only nice things to say about GVF. 
In our interview, Buchanan said, "For a relatively new rock band to be causing such a stir and to have such a large audience is–I love to see it."
Greta has been compared to rock legend, Led Zeppelin, countless times and they've even been called "Zeppelin Imposters." The funny thing is that GVF doesn't consider them one of their main influences. Rather, they claim that they take inspiration from artists like John Denver, Howlin' Wolf, and Jimi Hendrix over Zep. 
Concerning Greta Van Fleet's similarities to Zeppelin, Buchanan said, "To emulate the ones that came before you is a perfectly natural thing," and "I understand the Led Zeppelin criticism, but at that time they were also, like, kids."
Buchanan described how it was important for Rival Sons to push beyond their obvious influences. He said that with their most recent albums, "Darkfighter" and "Lightbringer," they were shaking it up stylistically and changing their approach to the art of rock and roll. 
The similarity between the lead singer, Josh Kiszka's, vocals and those of Robert Plant is undeniable. They also have nearly identical riffs in some of their songs, but Zeppelin knows a thing or two about taking inspiration from other artists as well. After all, rock and roll is derived from rhythm and blues. 
In an interview with Australia's Network Ten in 2017, Plant laughed and said, "[The lead singer] borrowed [his voice] from somebody I know very well." 
Plant also named them as an up-and-coming band that he enjoys and described how he believes that Greta embodies the album "Led Zeppelin I."
Many fans considered this the biggest nod of approval that any rock band could wish for. Greta Van Fleet has also received encouragement from other rock and roll icons over the years, such as Elton John, Alice Cooper, and Ted Nugent. Elton John even invited the band to play at his Academy Awards party a few years back. In general, they respect Greta's return to the original, clean sound of rock and roll.
Who the hell is Greta Van Fleet?
The band consists of Jake, Josh, and Sam Kiszka, along with Daniel Wagner. Jake and Josh (27) are twin brothers and Sam (24) is their younger brother. Daniel (24) has been with the band since 2013 and has been a close friend of the Kiszka brothers since childhood. Though the band members are young, they have a little over 10 years of experience in the music industry.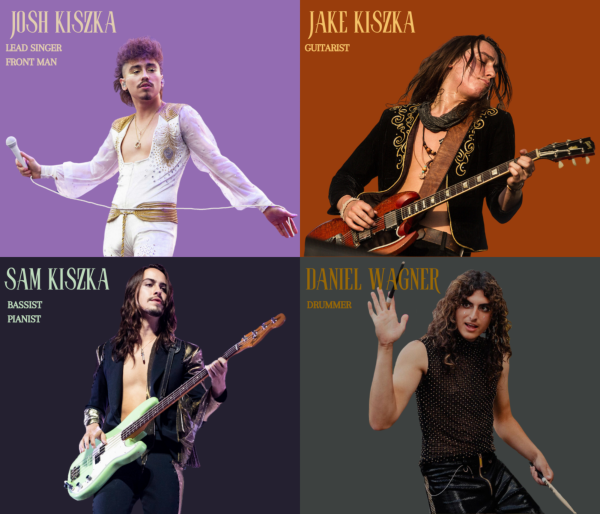 GVF was formed in 2012 with vocalist and frontman Josh, lead guitarist Jake, bassist and pianist Sam, and drummer Kyle Hauck. Kyle was replaced by Danny a year after the band was formed due to his lack of work ethic and how he expected to be paid for band practices.
The Kiszkas were raised in a house constantly filled with rock, blues, jazz, and more "roots" music on vinyl. In Jake's sophomore year of high school, he set out to start a band. It started with a drummer from his school, and then Josh joined their practices and blew them away with his unexpected talent for singing. Finally, Sam started learning to play the bass and joined their garage band.
"I have a lot of respect for Josh's melodic approach. He chooses interesting and often sophisticated melodies and that's more than what a lot of other rock singers do," Buchanan said, recalling the melody from GVF's song, "Heat Above."
Greta Van Fleet is unique because of how well the band members can coordinate their art and produce music that takes the listener on a journey. Besides their powerful melodies, their songs are also often linked together through the lyrics. For example, their songs "Talk On The Street" and "Mountain of the Sun." "Talk On The Street" from their album "From the Fires" has a lyric that mentions "the mountain of the sun" which was later made into a song of its own in their 2018 album "Anthem Of The Peaceful Army." 
It is also remarkable that they formed the band from scratch and quickly rose to fame. Even with his incredible voice, Josh had no prior experience singing, nor did Sam play the guitar. 
Sorry, I can't. I'm going on tour.
GVF is based in their hometown of Frankenmuth, Michigan where the band members grew up together. During their high school years, the group played at small, grimy clubs and bars before they started touring in 2017. Their first official tour took place during Jake and Josh's senior year. Instead of going to prom like the rest of the kids their age, the brothers went on tour with The Struts!
Just before touring, Greta Van Fleet released their debut single, "Highway Tune," which topped the Billboard U.S. mainstream rock for four weeks in a row. Other songs of theirs like "My Way, Soon," "When The Curtain Falls," "You're The One," and more have made the Billboard 200. Their debut EP, "Black Smoke Rising" was released on April 21, 2017. 
The track consisted of music straight out of the 70s with "Highway Tune," "Black Smoke Rising," "Flower Power," and "Safari Song." The EP helped kickstart their fame and made them more familiar with rock and roll enthusiasts. 
A New Face in Contemporary Rock
Devendra Holiday, a guitarist and junior at Huntington Beach High School (HBHS), had some sharp insight on Greta Van Fleet and today's classic rock. His dad, Scott Holiday, is the guitarist for Rival Sons. 
Regarding contemporary classic rock, Holiday said, "We desperately need some faces for that genre right now and Greta is one of those people."
This is especially prevalent with Greta being one of the most highly-demanded, live rock performances of their generation. Not only are they killing it with the live shows, but they also have a newly released album, a diverse fan base, and an exceptional combination of folk, blues, and country within their music. 
Currently, GVF is promoting their album, "Starcatcher," on a world tour that began in July. It has a touch more of a folk sound that adventures through reality, fantasy, light, and darkness. 
Peace, Love, and Unity
Fans appreciate how their music promotes "peace, love, and unity" and is working to make the rock and roll scene more inclusive. Their beliefs and political views attract a large audience consisting of people of all ages, ethnicities and genders.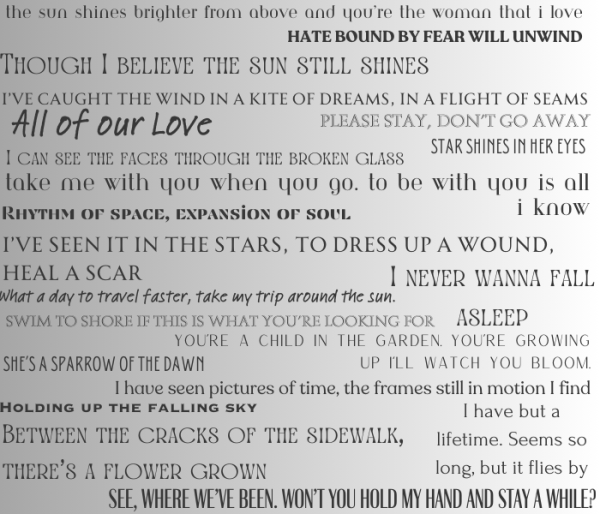 "I think they have a great, very, very loving audience. Their audience's identification is very much bohemian…like a pseudo-hippy thing. And it's great to see because it's in stark contrast to some of the other scenes that are about a clear objectification of young women," Buchanan said. 
Holiday also said, "Even though I'm not, like, the hugest fan of some of their music, it's unbelievable what they're doing for the genre right now. I'm so happy."
The Limelight
While they aren't for everyone, they are bringing rock and roll, specifically classic rock and the lifestyle that comes with it, back into the conversation. The popularity of the genre changed drastically, starting in the mid-90s and early 2000s with more bands replacing electric guitar with synths. And of course, hip hop and pop music are all the rage and the main thing you hear on the radio. 
"[Rock and roll] went from being in the absolute limelight: MTV, concerts, wearing band tees, bootcut stuff, just like dressing like rockstars, being like rockstars, and listening to their music all the time, to completely being like 'What are you talking about? Who are those guys?'" said Holiday. 
Pushing Boundaries
Greta Van Fleet is attracting a larger audience to rock which widens the possibilities of the future in rock and roll. The 70s was a time of innovation and creativity for rock and there's still so much more that can be done with this style of music. Why not bring it back and expand on such a widely enjoyed genre? Greta themselves are experimenting with their musical style and finding their footing in the rock and roll world. 
"With Greta Van Fleet, I hear a band pushing its boundaries and taking leaps creatively. And that's the most you can ask of any artist: to grow," Buchanan said. 
Greta Van Fleet is a band that will make you sing in the shower. "Safari Song," "Flower Power," and "Mountain of the Sun" are good to begin with for getting into GVF. Transitioning into their latest music with "My Way, Soon," "Stardust Chords" and "Heat Above" should give you a feel of the growth in their musical style. Another good way to get to know Greta is to check out their social media. 
From "From the Fires" to "Starcatcher," Greta has produced quality, clean, classic rock. They give hope for a brighter future in rock and roll and have a beautiful belief in "peace, love and unity" that shines through their music. 
You can listen to all of the albums and songs mentioned in this article HERE