The famous '60s band, The Beatles, had worked on anthology compilations from 1994 to 1996, with the help of Jeff Lynne (lead of Electric Light Orchestra), comprised of previously unreleased songs, demos, covers, and recordings—like "I Wanna Hold Your Hand – Anthology 1 Version" (a single from 1964), "Real Love" (produced with Lynne), and "Rip It Up/Shake, Rattle And Roll/Blue Suede Shoes – Medley" comprised of covers by Little Richard, Big Joe Turner, and Carl Perkins.
During the restoration of Beatle archives, Yoko Ono, the wife of the late rhythm guitarist and singer John Lennon, found a cassette tape of Lennon's work on a song titled "Now And Then." Unfortunately, the track was left off all three anthologies due to its poor quality. All hope was lost when the recording was deemed unsalvageable due to the lack of technology that could enhance Lennon's vocals and allow the remaining three ex-bandmates—Paul McCartney, George Harrison, and Ringo Starr—to re-record the song.
Then, in 2022 the remaining two Beatles—McCartney and Starr—worked with producer Peter Jackson to finally recreate the missing track with the software they used to produce the 2021 documentary, "Get Back." This was the exact technology needed to extract Lennon's vocals so the song could be remastered.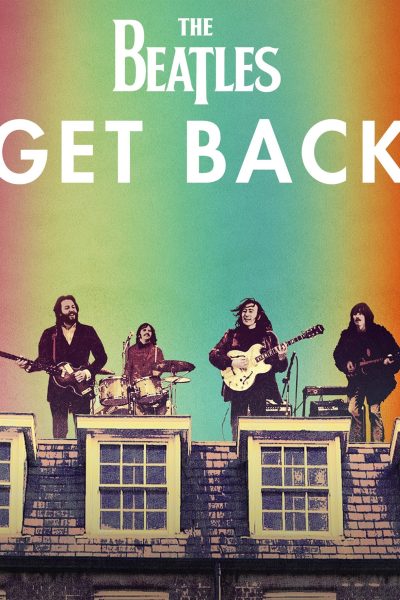 "Now And Then" will be released as a double A-side single with a new stereo-mixing of "Love Me Do"—one of their hits from their 1963 debut album, "Please Please Me." This double single will be the bookend to The Beatles discography, ending it full circle—the first official single, and the last. It is also going to be the ending track to their album, "The Beatles 1967-1970 (2023 Edition)"  (colloquially known as the 'Blue Album') which releases November 10.
12 Minute Insight
On November 1, The Beatles released a short film about the story behind "Now And Then" and why they pushed so hard to make the song happen in the first place. The band was ecstatic to receive a once-lost or unknown tape of Lennon and wanted to do him justice by finishing what they started. McCartney, a long-time friend of Lennon (the two started the band way back in the late 50s) asked himself during the trial-and-error days of mastering the song if it was something Lennon would want, and he decided it was. 
The short film features video footage from some of their most famous performances as well as clips from many of their movies/feature films—as well as some home footage of Lennon and his son (Sean Ono-Lennon) with Ono-Lennon's commentary on what the song means to him and how he feels about the band getting together to finish this song.
The Beatles
Not only was this song a major dedication to Lennon due to his tragic death in 1980, it also became a tribute to Harrison when he died in 2001. Harrison had worked to recover the song with McCartney and Starr in the '90s but was unable to finish it due to his passing. The song is both a celebration of the band's career and the deceased members who aren't here today to hear the finished version of the song they once wrote so long ago.
So What Does It Sound Like?
When news gets out about the famed 'Fab Four' coming out with a never-before-released song that's taken decades to polish and master, people get a little curious about what exactly a modern Beatles song is going to sound like. Would it be anything like McCartney's 2020 album, "McCartney III," with his newer style and modern voice, or a complete restoration of their classic, famous style?
However, the short film released in anticipation of the song had sneak peeks of Lennon's isolated vocals, so there was some idea that this would be in the original, true style of The Beatles. It was a very exciting moment of anticipation as fans awaited the release.
The song is genuinely beautiful with clear instruments and gorgeous vocals from Lennon and backing vocals from McCartney and Starr. There are some strings that add to the atmosphere of this heartwarming song and a soft count in. It's a sad song, really. A gentle tune with emotional lyrics, and now an emotional backstory. It's amazing that now, in 2023, we are getting more Beatles music. It's bittersweet to imagine Lennon and Harrison's reactions to this finally being completed after so, so long.
Even if you aren't a major Beatles fan, anyone could recognize the wonder of this song's history and the lovely craftsmanship of this single. This is the last song that emulated all four Beatles recording together, and it couldn't be better.
The Heartwarming Music Video
Jackson, who worked on the "Get Back" documentary and helped make this song come to life, directed and produced the "Now And Then" music video that came out November 3. It's a very emotional thing. The visuals of all the Beatles edited together both old and young is extremely tear-jerking, especially with the song lyrics.
Much like the short film, this video features lots of footage from old performances and pictures of the boys so young, even as children. To see the band all lined up together looking as though they're playing the same song in the same room is really just a wonderful sight, it definitely was the right direction for this music video.
It's a beautiful thing seeing the group celebrate their career and friendships, even after breakups and losses. They've created something wonderful together that will live on and continue to inspire other bands and musicians as time goes on. The Beatles might be done for good, and put to rest, but their legacy will forever influence those around us.
The Beatles